Wedding bells: Rory McIlroy's manager Sean engaged to Dubliner Michelle O'Toole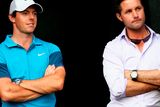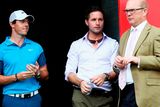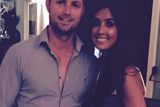 Give me golf clubs, fresh air and a beautiful partner — and you can keep the clubs and the fresh air.
So said the rib-ticklingly funny Jack Benny.
But the late comic legend from Chicago never lived to see the great Rory McIlroy from Hollywood, Co Down, hit a drive 436 yards or putt birdie after birdie.
Rory has had some beautiful partners along the way too. (He was even linked back in the day to our own Nadia Forde.)
The world-beating golfer's manager Sean O'Flaherty perhaps got the most beautiful partner of them all in Michelle O'Toole, a dark-haired stunner who it would be a tad misogynistic, even reductive, to refer to as a birdie.
Read more:
Michelle is well matched to Sean in many ways — she went to Alexander College in Milltown while he went to Trinity College a few miles up the road.
Life is certainly going with a swing for the happy couple. They got engaged on October 8 — much to the excitement of their friends and your columnist, who is always happy for people when they have good news.
It is safe to say that Sean and Michelle are well-above-par, or even to beat this particular metaphor to death with a golf club, feeling right now like their hearts have hit a hole-in-one from 436 yards.
Doubtless Sean sees Michelle as nothing less than My Fair(ways) Lady.