This is what Eva from America's Next Top Model looks like now
Who could forget the equally feisty and adorable Eva Marcille from America's Next Top Model?
The petite model, then 20, took home the title in the deliciously noughties cycle three series in 2005. Who could forget her pushing past her arachnophobia only to slay the competition during this fear-inducing photoshoot?
Sometimes her mouth got her in trouble...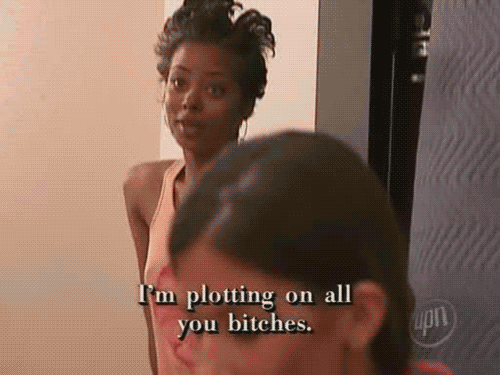 ...but at the end of the day, we were all charmed by her passion.
"This little tomboy from L.A. that has never been beautiful. I was not the cute girl in school. I came here the shortest and the one that had the most insecurities inside of them, and now I'm America's Next Top Model. And I get to represent all the little girls who feel the way I feel... Watch out world here comes Eva."
Like other early winners of the show, she landed a cosmetics campaign with Cover Girl, a fashion spread in Elle Magazine and contract with Ford Models. She did the modelling thing for awhile and was one of the more successful winners of the show, landing work with DKNY and Avon. But after two years, she hung up her heels and pursued acting.
We mightn't have seen her in awhile, but a now 31-year-old Eva has been slowly breaking into the acting world, most recently with a role on US soap The Young and The Restless. She is also married to singer Kevin McCall and has a daughter Marley Rae.
Oh, and she hasn't aged a day:
Seriously:
Online Editors
Follow @Indo_Style_