Taylor Swift struggling with 'substitute boyfriend' Ed Sheeran's new romance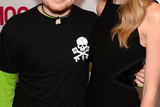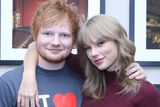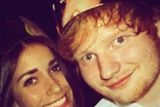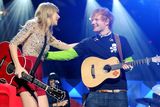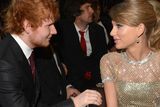 Taylor Swift is reportedly having problems coping without her "substitute boyfriend" Ed Sheeran.
The country musician and the British star are great friends, which was compounded when he supported Taylor on her Red tour last year.
However, things have a changed recently as Ed has gone public with his girlfriend Athina Andrelos.
"Ed's been like her boyfriend substitute for the past 18 months and suddenly he's not available anymore," an insider explained to British magazine Heat.
"She has met Athina and, at first, she was OK about it. But now that Ed and Athina are getting more serious, she's turned into a green-eyed monster. Ed was always available 24/7, so if Taylor wanted to call him at 3am, it wasn't a problem, but suddenly it's awkward."
Athina works in the music industry so apparently doesn't mind that her boyfriend is such good friends with Taylor. Ed has previously insisted the two women got on well when they went out for dinner together in London.
Although he will always be close to Taylor, the singer/songwriter is apparently a little concerned that she might begin affecting his relationship. He and Athina are very happy at the moment and have been holidaying in Ibiza, with Athina posting a picture of them cosying up on Instagram. It's claimed Ed thinks the best thing would be if Taylor could find a guy to make her happy.
"Ed had a few quiet words with Taylor. It's difficult, because he thinks the world of her and doesn't want to do anything to jeopardise their relationship. Some days, Taylor texts and calls him 20 times," the source claimed.