Sir Roger Moore 'incredibly saddened' by death of Bond director Guy Hamilton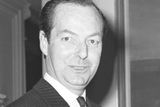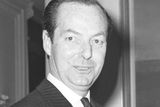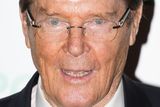 Sir Roger Moore has paid tribute to James Bond director Guy Hamilton, who has died aged 93.
He wrote on Twitter: " Incredibly, incredibly saddened to hear the wonderful director Guy Hamilton has gone to the great cutting room in the sky. 2016 is horrid."
Hamilton directed Bond favourites Goldfinger, Diamonds Are Forever, Live And Let Die and The Man With The Golden Gun.
He worked with Sir Sean Connery on Goldfinger and Diamonds Are Forever, and directed Sir Roger in Live And Let Die and The Man With The Golden Gun.
His film talents extended beyond Bond and he worked with a host of other big stars including Sir Michael Caine in 1969's Battle Of Britain, and Harrison Ford in British war film Force 10 From Navarone.
Other notable credits include his work on two Agatha Christie adaptations, the first of which was The Mirror Crack'd in 1980, followed by Evil Under The Sun in 1982.
Born in Paris, it was there that Hamilton found his love of the film industry as a young boy.
After the Second World War he landed his first big break in the industry, working as a director's assistant for Carol Reed, known for his work on successful films such as The Third Man and Oliver!.
Hamilton was also reportedly linked to Superhero films Superman and Batman in the late 70s and early 80s. However, he was replaced on Superman and reportedly turned down the chance to work on Batman.
His adaptation of the James Mason comedy A Touch Of Larceny earned him a Bafta nomination for best British screenplay.
He was married twice, first to actress Naomi Chance and he later married French actress Kerima, who starred in Outcast Of The Islands, which he had worked on as an assistant director.
In 2012, Hamilton spoke to Bond composer David Arnold about directing Goldfinger.
He said: "A director's job is to show off his star to his very best advantage. All actors have strengths and weaknesses ... cash in on their strengths and cover up their weaknesses."
Talking to the Director's Guild of America, Hamilton explained his use of comedy before the opening credits, and how it set the scene for Bond audiences.
"The great thing is, leave your brains under the seat and we'll go for a great, big ride," he said.
He also spoke fondly of his mentor, Reed, and the best advice he was given by the award-winning director.
"It was like learning to ride a bicycle without hands - the first time you are wobbly, you're worried about where the camera is going next. Carol gave me the greatest advice - when in doubt, do a close shot," Hamilton explained.