Oprah opens up about her decision not to have children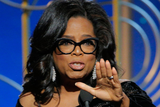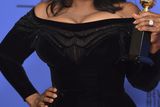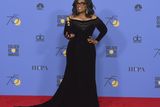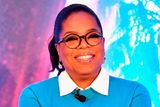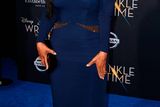 Oprah Winfrey has admitted she doesn't believe she'd be a "good mother".
The 64-year-old media proprietor - who has been in a relationship with her partner Stedman Graham since 1986 - has never had children of her own, and has admitted she doesn't think she'd have the motherly intuition to take care of young babies, as she needs people to communicate their feelings.
She said: "I don't think I would have been a good mother for baby children, because I need you to talk to me, and I need you to tell me what's wrong. I can't just figure it out. And I was always - I knew this about myself."
The 'A Wrinkle In Time' star insists she does have a "resonance" with children, but only when they've reached an age where they can talk.
Speaking on the inaugural episode of Gwyneth Paltrow's 'The Goop' podcast, Oprah said: "I was always better with kids once they turned two-and-a-half, three, I had a real resonance with them. Gayle [King, her best friend] was like, 'Don't you love babies?' I was like, 'Oh babies are fine.' … It didn't feel like it was for me."
Despite not believing she'd make a good mother, Oprah previously admitted she makes a great friend because she is "supportive" of her loved ones.
When asked what she thinks makes her a good friend, she said: "I am so supportive of whoever or whatever you want to do or be. I am just there for you. There is no competition."
Oprah also gushed over close pal Gayle King, and says she even takes tips on how to be a friend from noting the kind of pal Gayle is to her.
She added: "If I am your friend never a hint of jealousy. And the same thing with my friend Gayle. I've actually modelled being a friend after the friend that Gayle has been to me.
"I want to be the same friend to everyone that [Gayle's] been to me so that no matter what happens to you so and even if I ain't got no job and you got the best job, I am just so happy for you! I want my friends to soar ... the sky isn't even the limit."