Olive Hoover from Little Miss Sunshine is all grown up now (and she's gorgeous)
Most of us know Abigail Breslin as the impossibly cute Olive Hoover from Little Miss Sunshine.
At just 10 years old, she shot to fame in the cult classic, even earning herself a Best Supporting Actress nomination at the time (the fourth youngest nominee in Academy Award history).
With moves like this, it's easy to see why: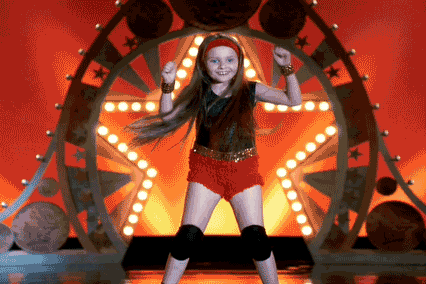 Since then, she has transitioned from child star to respected actress and is now featuring in FOX's horror adaptation Scream Queens opposite Lea Michele and Emma Roberts.
The comedy horror series is set in a sorority house plagued by a serial killer on the loose and is described as more "cartoonish" than scary.
The now 18-year-old led her co-stars last night wearing a seriously plunging black dress at FOX TV's summer party at Soho House in West Hollywood and looked absolutely sensational in the process.
Here's to a child star growing up gracefully:
Online Editors
Follow @Indo_Style_