'My son-in-law could have been Tom Brady' - Ivanka Trump's romantic history revealed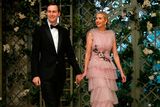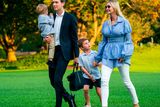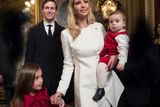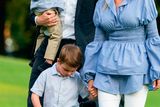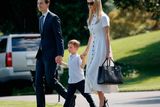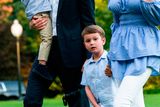 President Donald Trump has reportedly taken to joking about daughter Ivanka's choice of husband, saying she could have married NFL star Tom Brady.
In a new profile piece of Ivanka and husband Jared Kushner by the New York Times, which details their changing relationship in how Trump wishes they would move back to New York, one tidbit has become one of the biggest talking points- his choice of son-in-law.
During the campaign and first days in the White House, it's reported that president Trump's preferred phrase was "talk to Jared" about a wide range of issues. Now, he says, "Jared hasn't been so good for me."
He's also reported as having joked that he "could have had Tom Brady...instead, I got Jared Kushner."
Brady, a father of three, has been married to supermodel Gisele Bundchen for nine years, but in 2004, Trump spoke of his desire to set the Patriots hero up with his then 22-year-old daughter with Howard Stern.
"Tom Brady, the quarterback, is somebody that really likes Ivanka and he's a great guy and I got to know him at the Miss Universe contest," he said.
"I think he's great. He's 25 years old. He's Mr. All-American."
These days, President Trump is said to have retreated back into the arms of his reliable family after a seemingly never-ending stream of staff continue to depart his administration.
"As Mr. Trump, cut off from dissenting voices and convinced of his own popularity, has become more emboldened, so have his daughter and son-in-law," the piece reads.
Meanwhile, actor Topher Grace also confirmed he briefly dated Ivanka to the Daily Beast, saying: "Uh… I did. Certainly it wasn't a political statement. This was a decade ago.
"I met her here in New York and we went on a couple of dates. I wouldn't say that we 'dated,' but… I didn't do it for political reasons."