Meet Melania Trump's real best friend - her 'secret' sister Ines Knauss, who lives in a $2m Trump NYC penthouse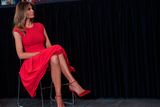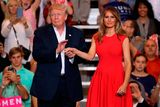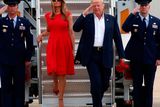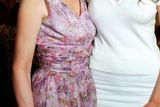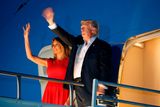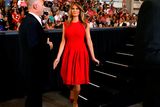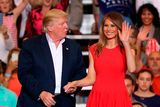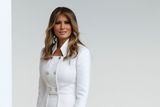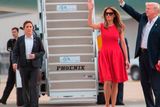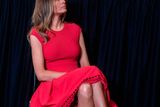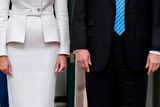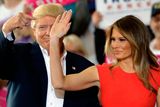 There might be another reason US First Lady Melania Trump wishes to remain in New York - to be closer to her "very protective" older sister.
Her big sister Ines Knauss (48) lives just moments from the $100 triplex apartment where Melania is residing with her 10-year-old son Barron, instead of moving to the White House with her husband President Donald Trump and the pair are said to be incredibly close.
Ines resides in an apartment on Park Avenue owned by the Trump Organisation and works as an artist.
It's fitting that Melania (46) would prefer to keep her sister away from the spotlight after lashing out at GQ reporter Julia Ioffe last year for including extensively details about her parents in their native Slovenia.
"My parents are private citizens and should not be subject to Ms. Ioffe's unfair scrutiny," she said in a statement after the article was published.
And it looks like she requires the same degree of privacy for her sister, largely based on the fact that her existence has never been reported on.
There is only one confirmed picture of her available publicly - from a fundraiser at Mar-a-Lago in 2005 with her younger sister and Palm Beach-based businesswoman Audrey Gruss, who described her as "a lovely person".
"They are very close. She struck me as a lovely person, and extremely creative," Ms Gruss told the New York Post as part of their exclusive piece.
Melania and Ines moved from their home in Slovenia in the 1990s to pursue respective careers in fashion in Paris and Milan before moving to New York in 1996.
Photographer Ale de Basseville claims to have worked with the pair during the early days of their career, saying: "Ines wasn't like the other girls you would meet there, who behave like queens. She was really polite and very mellow."
She is said to have been a strong support to Melania after giving birth to son Barron in 2006.
Meanwhile, the first lady is under scrutiny once again after a rare appearance at her husband's Make America Great Again rally in Florida on Saturday.
During the event, she addressed the crowd by hitting out at her critics, many of whom have pointed out the difficulties or her not residing at the White House at additional cost to the US taxpayer.
"I will always stay true to myself and be truthful to you no matter what the opposition is saying about me," she began.
"It is my honour and great pleasure to stand here before you as the First Lady of the United States," she said.
"The America that we envisioned is one that works for all Americans and where all Americans can work and succeed.
"A nation committed to a greater civility and unity between people from all sides of the political divide."
The First Lady also pledged to act in the best interest of all Americans and pursue initiatives to help women and children across the world."
She did not elaborate on what those initiatives would be.
A recent report by Us Weekly claimed that the former model is "miserable" in her new role as First Lady and "unhappy with how her life ended up".