Liam Neeson reveals mother-in-law Vanessa Redgrave helps raise his two children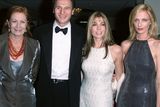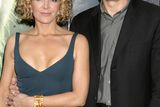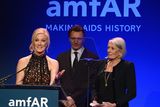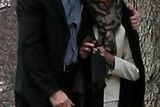 Liam Neeson has revealed that his mum-in-law has allowed him to keep taking on big Hollywood roles because she moves in to mind the kids.
Oscar-winner Vanessa Redgrave has stepped up to the plate and is always around to lend a helping hand, grateful Neeson said.
Since the tragic death of his wife Natasha Richardson in 2009 in a skiing accident, the Taken star has raised sons Michael (17) and Daniel (19) alone.
But the 62-year-old revealed that he has a stellar supporting cast in his life.
"I have a great support team (and) if I'm away on a project, my mother-in-law moves in," he said.
The action star said that life as a Tinsletown favourite and as a single dad "is always a balance".
But his boys are in good hands with their legendary grandmother.
Vanessa Redgrave (77) even moves into the Hollywood heavyweight's house when he travels to film.
But his globe-trotting for work is something his brood have always been used to.
"One of them was born on location, so they're used to dad being away for long periods," he said. "So far, it's worked out okay … they're not damaged."
The 62-year-old also said he has no plans to finish action movies.
"I'm very fortunate to get to play these characters at this stage of my life," he said.
"I love doing it."
The Irishman most often takes to our screens as a take-no-prisoners good guy and his next role is no different.
He is tipped to be starring in the 2016 Power Rangers reboot along with fellow Irish actor Jack Gleeson.