Kim Kardashian pens essay on why she doesn't consider herself a feminist: 'I'm not the 'free-the-nipple'-type girl'
Kim Kardashian won't call herself a feminist because she doesn't want to be labelled.
Two weeks ago, at a Los Angeles convention for bloggers called #BlogHer16, the reality TV star said during an interview that she doesn't consider herself a feminist.
She said: "I don't like labels. I do what makes me happy and I want women to be confident and I'm so supportive of women... But I'm not the 'free-the-nipple'-type girl."
Her comments received a lot of backlash from fans and celebrities alike, including documentary maker Billie JD porter who said: "So confused and disappointed by this Kim Kardashian interview where she proudly declares that she is not a feminist."
She's spent the past year championing the nude selfie then just blurts out she's, 'not a free the nipple type of girl'

— Billie JD Porter (@billiejdporter) August 7, 2016
Catherine Antrobus also tweeted: "So Kim Kardashian's naked selfies are 'empowering for women' but she says she isn't a feminist? Right, sure, okay. #done"
And musician Best Coast joined the collective, confused sentiment by tweeting: "News flash Kim Kardashian: being a feminist means believing in equal rights between men and women."
News flash @KimKardashian: being a feminist means believing in the equal rights between men and women.

— Best Coast (@BestCoast) August 7, 2016
To address the comments, Kim took to her blog to share a lengthy essay she had written entitled Why I Don't Label Myself a Feminist.
"For me, feminist is someone who advocates for the civil and social rights and liberties of all people, regardless of their gender; anyone who believes that women should have the same choices and opportunities as men when it comes to education and employment, their bodies and their lifestyles," she explained.
"Of course I want these things! I'm all about empowering and uplifting women.
"I'll always fight for women's rights. Always. I support women to the fullest. But, at the end of the day, no one should feel pressured to be labelled as anything just because they believe in certain things and support certain values or ideals."
The mother-of-two continued to explain that while many aspects of her life seemingly identify her as a feminist, she doesn't want to be "defined" by what she believes in.
"Obviously, there are things about me that people might say make me a feminist: I work hard, I make my own money, I'm comfortable and confident in my own skin, and I encourage women to be open and honest about their sexuality, and to embrace their beauty and their bodies," she said.
"But why do we have to put labels on things? You're Republican, you're Democrat, you're bisexual, you're plus-size, you're poor, you're a criminal, you're a mother, you're a feminist. I'm a human being, and I have thoughts, feelings and opinions about a lot of different things.
"I don't need to be defined by those beliefs, just as much as I don't want to be set apart from – or viewed as being against – those who DO define themselves by those."
Kim, the wife of outspoken rapper Kanye West, concluded by saying she believes people who label themselves feminists are contributing to inequality in the world.
"I feel that being grouped or labelled can create separation between people who do (or don't) fall into certain categories, when they may actually share many of the same beliefs and goals," she finished.
"It's not about he, she, gay, straight, black, white. The fight for equality is about ALL human beings being treated equally – regardless of gender, sexuality or ethnicity."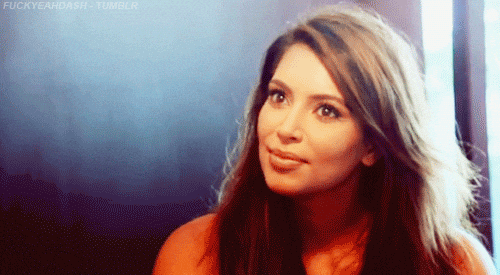 Online Editors
Follow @Indo_Style_
Promoted Links