Jennifer Lawrence makes first public appearance since Chris Martin 'split' as Hunger Games tour kicks off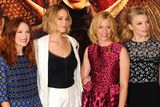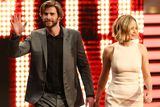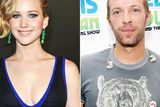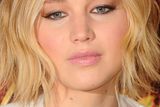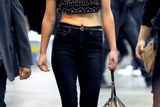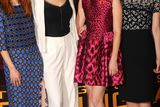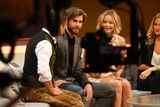 Independent.ie Newsdesk and Agencies
Oscar-winner Jennifer Lawrence is throwing herself into work after her reported split from Chris Martin.
The couple are said to have gone their separate ways after four months of dating and managed to keep their relationships largely away from the public eye during their time together.
The 24-year-old is the consummate professional however, as she hit the red carpet in London and Austria yesterday as she begins the exhaustive promotional tour for her latest  blockbuster, The Hunger Games: Mockingjay part 1.
Read more:
And she's said to have doubted her relationship with Martin due to its "complicated" nature, . following his "conscious uncoupling" from wife Gwyneth Paltrow in March.
He has children Apple and Moses with his estranged spouse and they've remained close for the sake of their family. Recently a picture was taken of the two enjoying dinner together, in which Gwyneth could be seen stroking her former lover's face.
This apparently led to 24-year-old actress Jennifer having doubts about the romance.
"It was a lot for Jennifer to take on," an insider admitted to British magazine Star.
Read more:
"She knew this is the way it would always have to be, so she decided to cut things off before it all got too complicated."
Chris and Gwyneth have been vocal about continuing to co-parent their kids and even live close to one another to make this easier. Apparently the reality of the situation was just too much for the young star to take on.
"When Jen started dating Chris she was aware that he'd spend a lot of time with his children. But she didn't realise how hard it would make things because Gwyneth was always there as well," the source continued.
However, it seems the Oscar-winning star has had second thoughts. She and Chris are now thought to be giving things another go, with claims he is jetting to the UK to support her at the premiere for The Hunger Games: Mockingjay - Part 1 tomorrow.