Jennifer Lawrence 'furious' with ex Chris Martin over PDA with new love Annabelle Wallis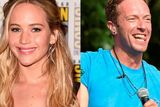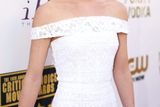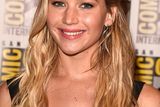 Actress Jennifer Lawrence is reportedly "furious" with her ex, Chris Martin for his loved-up PDA with his new girlfriend.
The Coldplay frontman has been dating Peaky Blinders actress Annabelle Wallis and the pair were pictured in Paris literally dancing in the streets with glee earlier this month.
Even with ex-wife Gwyneth Paltrow, Chris has always kept his cards close to his chest when it comes to public displays of affection.
And one person who is particularly upset is Oscar-winner J-Law, who had an on/off relationship with the singer this year.
"She fired off an angry email to him when she saw the photos online," an insider told heat magazine.
Read more:
"She still had some stuff at his place in LA and she was pretty pissed about the whole thing. Jen can't believe she didn't see it all along - it looks like Chris was using her to get over Gwyneth. Nobody wanted to think Jen was his rebound girl, but it definitely seems that way now."
The Silver Linings Playbook star is said to be upset with her ex for "listening to what he said, not what he did" when it came to his attitude towards a long-term relationship.
"Jen feels hurt. I think she kept breaking things off with him, but he'd always convince her to come back to him. It felt like he was stringing her along."