Irish Harry Potter star Evanna Lynch on overcoming anorexia: 'I'm enough, I don't need that any more, I'm past that'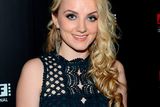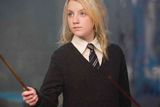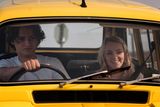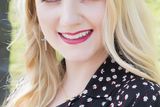 Harry Potter star Evanna Lynch has opened up about overcoming anorexia and going public with her illness has helped her to inspire others with similar struggles.
The 24-year-old Louth actress, who's best known for playing Luna Lovegod in the Harry Potter franchise, has become a role model for those who are struggling with eating disorders.
Evanna began her battles with anorexia when she was just 11-years-old and decided to speak about it publicly when became an actress.
"I think it's because I felt like I was being dishonest by omission," she told the Sunday World Magazine.
"I had talked about how I had a relationship with JK Rowling, writing to her beforehand, that it meant a lot to me. People would ask: 'Why did she write to you?' And it was because I was sick, and I was asking for advice, and telling her how much her books had helped me, and that was what touched her."
"I started talking about it for that reason, because I wanted to be open. It really wasn't planned, and I didn't realise how much attention it would get.
Evanna, who is now based in Los Angeles, revealed that that being honest about her illness helped her to put her dark period behind her.
"I didn't anticipate this, but it helped me get distance from it. Talking about it makes you reflect on it, and it makes you say: 'that is the past'. It's very hard to let go of an eating disorder, to say: 'I'm enough, I don't need that any more. I'm past that'.
"When people started writing to me, saying: 'That really helped me', it really empowered me, it made me think: 'This is way cooler than being the skinniest person in the room'.
"Being someone who makes people feel okay about themselves, being able to make people accept things they went through, accept themselves more, that makes me feel way better about myself than any diet has ever done."
The young actress, who has already landed an IFTA nomination for her role in My Name Is Emily, said that she's still learning how to deal with her past struggles.
"Sometimes it's a bit daunting. I still have struggles, problems and I don't want people to think I've got it all figured out. But it keeps me on track, I think, to have talked about it and to have people who see me as having helped them.