Irish celebrities join the hordes of Directioners in shock over Zayn Malik's departure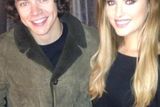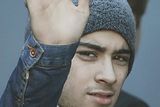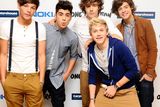 Celebrities the world over weighed in on the news that Zayn quit the boyband last night - with Chris O'Dowd leading the charge on who would replace the singer.
The Moone Boy actor joked that he would be stepping in alongside Niall Horan and co to make the band a five-piece again.
Directioners were unimpressed at the notion that the bearded actor would join the band.
Read more:
The dad-of-one signed off his social media account after teasing irate fans that Zayn would go on to 'get fat'.
However some Irish celebs took the news of the pop star's departure a little bit harder.
Model and girlband member Michele McGrath tweeted, "Zayn left 1D noooooo".
Dublin model Holly Carpenter (inset) was also surprised at the news. "Wow Zayn has left 1D ... This reminds me of when Geri Halliwell announced she was leaving Spice Girls when I was seven and I was balling," she posted.
Read more:
Take That have endured their fair share of break-ups and reconciliations in their day - something Gary Barlow was quick to acknowledge.
"Sending my best to all the 1D boys. We've all been there haven't we?!" he wrote.
"Happy International Resignations Day. Clarkson. Shefflin and now Zayn. With a bit of luck Kian Egan will punch the producer of The Voice," quipped mimic Oliver Callan when he heard the news.
Read more:
Betting agent Paddy Power is offering punters a chance to predict Zayn's next move.
Fans can have a flutter on whether they think Zayn will go on to have a number 1 single, star in a movie, or replace Clarkson on Top Gear.