Irish actress Victoria Smurfit: 'I have great fun with my ex-husband and my ex-boyfriend'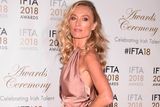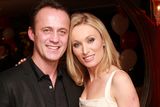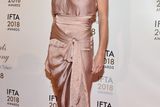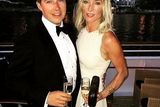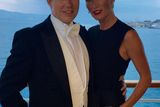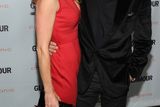 Victoria Smurfit has said she's happier than ever being single, following her recent split from boyfriend Alistair Ramsden.
The actress (43) had been dating the film-maker since 2015 when they went public with their romance at a Golden Globes after-party.
However, they parted ways last summer, with the former Ballykissangel star revealing the relationship had reached "a natural conclusion".
Victoria was previously married to Doug Baxter for 15 years before they separated in 2015, and she said she had a Galentine's Day this year instead (it's on February 13, when "ladies celebrate ladies").
"I was divorced a couple of years ago and now I've split from the boyfriend, but it's all good. I'm single and quite content about it," she said.
"I have great fun with my ex-husband and my ex-boyfriend, so it's easier than I thought."
Victoria has found success in the States in recent years with her role on American series Once Upon a Time, on which she played Cruella De Vil.
Although most of her work has been in the US, she's hoping to work more on home turf.
"I'm overseas. I'd love to work here more, we'll need to sort that out. I've been in Canada and LA and all over the place. I trained here and I know how to deal with the rain," she told the Diary.
Victoria, who's mum to Evie (13), Ridley (10) and Flynn (9) from her marriage to Baxter, admitted she doesn't let them watch much of her on-screen work.
"I've done a whole ream of things they can't watch, and may they never," she said.
Victoria was in Dublin recently to attend the Iftas alongside Amy Huberman, Caitriona Balfe and Gabriel Byrne.
The Dubliner picked up the award for Best Supporting Actress in a Film for her work in US drama The Lears.
"The Iftas are a great opp- ortunity to see your friends and meet everyone who's working hard and getting recognised and getting things made," she said.
Victoria recently talked about an ordeal she experienced in South Africa several years ago while on holiday with her family.
A bullet was fired through the car she was in as part of what she thinks was a gang initiation, and she admitted she's in no rush to return to Cape Town.
"I don't think I'd be welcome. It did put me off a little bit," she said.
"I was quite scared by it and I ended up writing a piece on it. I got a lot of South African hate, it was quite shocking. It was very aggressive.
"It was people living there saying, 'How dare you say there was violence in Cape Town?' There's violence everywhere. I don't think I'll be going back in a hurry."