Ex is Best: Chris Martin 'back with Alexa Chung' while ex Jennifer Lawrence 'growing close' with Nicholas Hoult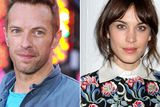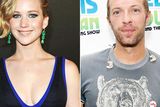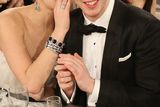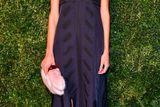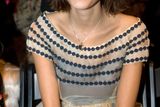 Independent.ie Newdesk and Agencies
It's hard to keep up with Chris Martin and Jennifer Lawrence's ever changing relationship status.
The couple split earlier this month after four months of dating and despite reports they had rekindled their romance just one week after, the latest reports show they've both moved on...with their exes.
J-Law is said to be growing close again to her X-Men co-star and boyfriend of four years, Nicholas Hoult, while the Coldplay frontman is back in the arms of Alexa Chung.
Read more:
Nicholas and Jennifer first started dating in 2010, after meeting on the set of X-Men: First Class. After a brief split in 2013, they ended things for good earlier this year.
But as the shoot for the new X-Men film draws closer, the pair are said to have reconnected.
"Nick was devastated for Jen when her nude pictures were hacked and felt guilty and responsible because they were for him," a source told British newspaper Daily Star. "He still adores Jennifer and so do his family.
"He's been calling her and they've been speaking regularly on Skype. Their relationship is getting closer and his family would love for them to get back together."
Read more:
"They fell in love making X-Men so it has a lot of significance for them. Both Jen and Nick are looking forward to spending time together again."
Meanwhile, it was reported today that Chris has been reaching out to fashionista Alexa.
"He's been calling Alexa regularly and the two are getting closer again," an insider told heat magazine. "Last week, Chris thought he wanted Jen back but he was really hurt by the break-up and is finding Alexa to be a huge source of comfort.
"Alexa can't deny that they have chemistry and so much in common. She really gets him."