Did Kate Middleton warn Prince Harry against a reconciliation with ex Cressida Bonas?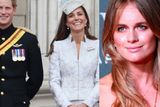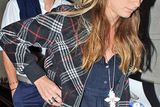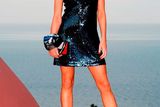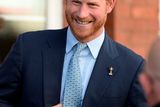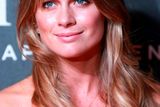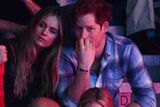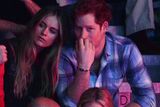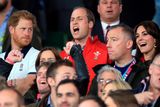 Kate Middleton reportedly warned brother-in-law Prince Harry against a reconciliation with Cressida Bonas.
Harry and Cressida dated for two years before splitting in May of last year and have remained close friends since. But one person who isn't happy with  a potential reunion is the Duchess of Cambridge.
And it's said to date back to Prince William's relationship with Cressida's sister Isabella Anstruther-Gough-Calthorp, who's often reported as "the one that got away" in certain circles.
"Kate doesn't like Cressida at all," an insider told Life & Style.
"It's not just that she thinks Cressida isn't a love match for Harry. It goes deeper than that. She doesn't want her in the family."
"Kate's even told William to warn Harry against her. She does not trust Cressida."
Read more:
Harry and Cressida were pictured together last month celebrating his 31st birthday together in London, but royal sources say their relationship is just platonic.
"They were out with a group of friends having a drink to celebrate Harry's 31st. It was also a chance for him to say hello to some of his pals, having spent the summer working in Africa," an insider told the Daily Mail.
"Cressida is very fond of him but, well, he didn't quite cut the mustard. The issues that were there when they broke up haven't changed.
"I think Harry just expected Cress to keep up with his lifestyle. But she isn't wealthy, she's a hard-working girl who just couldn't do that."