Cara Delevingne joined Mile High Club and fellow passenger looked on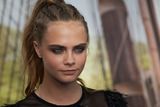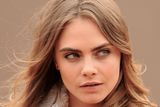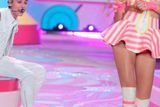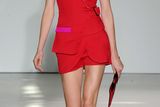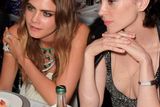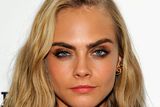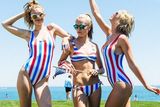 Cara Delevingne admitted to being a frequent member of the Mile High Club and revealed that a fellow passenger had once even looked on.
The model-turned-actress confessed the the weirdest place she had had sex was "a plane or lift" while being interviewed by her Suicide Squad co-star Margot Robbie for Love magazine.
She said: "I've had sex in planes a lot. But I've always been caught. It's super-hard not to get caught.
"I had sex in the chair on the plane and there was a guy watching. We ended up telling the air stewardess what was happening. Like, 'This guy keeps staring at us. Can you tell him to stop?'"
The 23-year-old has been dating singer St Vincent, 33, for 18 months, but has previously been linked to Harry Styles, Jake Bugg and Michelle Rodriguez.
Co-star Robbie divulged too and said she'd got down to it on a jet-ski.
"Moving?" Delevingne asked.
"No! That's aiming way too high. A non-moving jet-ski, but in the water," Robbie replied.
The two had plenty of fun in their interview, even sending suggestive texts to Prince Harry, each saying they'd been dreaming about him.
Harry replied: "You two are obviously together. But I'm extremely glad I was in your dreams."
Delevingne has also excited fans by chopping off her tumbling blonde locks for an edgy long bob.
She debuted the look at her Comic-Con panel for new film Valerian And The City Of A Thousand Planets on Friday in San Diego.