Your 10 favorite Style stories of the year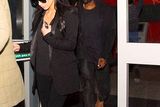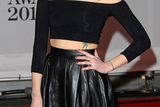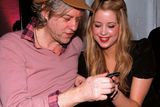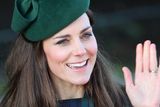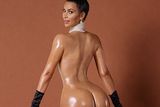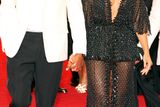 It's the stories of 2014 that got you talking.
From royals to royal gaffes, to weddings and Kim Kardashian's bum, it was a busy year for Hollywood. Here are the 10 most-read stories of Independent Style this year:
1. 'They're going to be amazing' - TOWIE star Amy Childs thinks Ebola is a boyband
It's little surprise that Amy Childs' outrageous ebola gaffe is top of the list.
Read it, here.
2. Peaches Geldof 'died from heroin overdose'
The 27-year-old mother-of-two tragically died in April of this year and it was later revealed at her inquest, she died as a result of a heroin overdose.
Read it here.
3. Exclusive: Kim Kardashian and Kanye West jet into Ireland for their honeymoon
By Ralph Riegel
Kimye honeymoon watch was the highlight of my year and I'm not even slightly ashamed to admit it.
Read it, here.
4. Mother-of-two Peaches Geldof found dead at her Kent home
By Denise Calnan and Louise Kelly
The breaking news of Peaches Geldof's untimely death in April shocked the world.
Read it, here.
5. Kim Kardashian 'nude pictures' leaked on 4chan
The nude photo scandal rocked Hollywood this year.
Read it, here.
6. Pippa Middleton told to 'shut up' by royal family after revealing interview
After her appearance on The Today Show and rumours she landed a role as a correspondent with the show sent the royl family into a tialsplin.
Read it, here.
7. FIRST LOOK: George Clooney and Amal Alamuddin's sensational wedding photos
It was the showbiz wedding of the year (of the decade), George Clooney finally made it up the aisle. But it was their exclusive wedding snaps that captivated everyone.
Read it, here.
8. Kate Middleton plans first Christmas in Norfolk mansion as new privacy row emerges
K-Midi's Christmas plans solidified our obsession with the Duchess of Cambridge and her adorable family.
Read it, here.
9. NSFW (seriously): Kim Kardashian bares her entire bum on magazine cover
Well, she didn't quite break the internet, but at least she cracked our top 10.
Read it, here.
10. Beyonce 'humiliated and angry' at Jay Z sex tape scandal
We never expected a secret old sex tape involving Jay-Z to emerge (and it never did), but the talk alone was enough to rile Beyonce.
Read it, here.