Who is Mischa Barton? 10 Things to know about the noughties 'It' girl
While playing  Marissa Cooper on The OC, we oohed and ahhed at her style (she wore a quilted Chanel bag to school) and screamed at the tv when she died in a car accident in 2006 to the echoes of the impossibly trendy Imogen Heap's version of Hallelujah.
These days though, she's become more well known for trying to reclaim her former fame and is back in the headlines today for suing her mother, claiming exploitation.
If you're wondering who exactly this 29-year-old actress is, look no further:
1. Mischa shot to fame as Marissa Cooper on The OC and instantly became our girl crush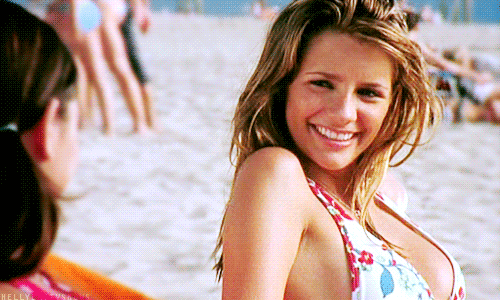 2. Marissa had a lot of feelings
3. Mischa became a style icon on and off screen
4. Everyone remembered when she played the little girl ghost in The Sixth Sense
5. But our love affair wasn't to last: Marissa Cooper died on the show and broke all of our hearts (2006)
6. Things started to go south
7. She was arrested for a DUI in 2007
8. She struggled to secure roles as high profile as her previous work
Here she is shooting a music video for Noel Gallagher's High Flying Birds:
9. In 2009, Mischa was placed under a psychiatric hold
Mischa was placed under a temporary psychiatric hold for 72 hours when she had a breakdown. "It was terrifying, straight out of Girl, Interrupted. Story of my life."
10. Her career began turning around
11. Now, she's back in the headlines...
...And that's who Mischa Barton is.
Online Editors
Follow @Indo_Style_