The definitive guide to the Real Housewives of New York City and their divorces
Being a cast member of RHONY seems like a guaranteed path to divorce.
Ramona Singer
TV Personality Ramona Singer (R) and Mario Singer pose for a photo as DuJour's Jason Binn & Toranosuke Matsuoka debut the new fall homecoming menu at SEN NYC on October 7, 2013 in New York City. (Photo by Ilya S. Savenok/Getty Images for DuJour)

 
Ex-husband: Mario Singer
How long were they married: 1989 to 2014
What happened: She walked in on him cheating in their home in the Hamptons after spending two weeks apart. What followed has been some of the finest moments in reality television history - including a "calmed down" version of the Ramoncoaster, a boob job and Ramona's unashamed attempts to nab another wealthy man ASAP.
Why we love them...
Countess LuAnn de Lesseps
 
Ex-husband: Count Alexandre de Lesseps
How long were they married: 1993 to 2006
What happened: The Countess' divorce came as the most shocking – mainly because she insisted on being referred to by her married title. In season one, she also told Bethenny not to speak to "the help" and asked her chauffeur not refer to her by her first name. But, by and large he told her he met someone else and so they split.
The good news is, post-marriage LuAnn is more fun than pretty much anyone else. Or you were in college.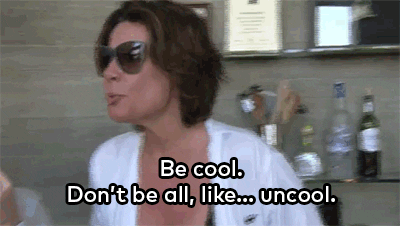 Bethenny Frankel
Bethenny and Jason Hoppy on Bethenny Getting Married

 
Ex-husband: Jason Hoppy
How long were they married: 2010 to 2012
What happened: After meeting on Bethenney's first run of RHONY, having their engagement, wedding and early marriage documented for Bravo's cameras, the demise of their marriage may have something to do with every moment of their personal lives recorded for reality tv. They split in 2012, but are still legally married as Hoppy has reportedly been stalling divorce proceedings in search of a larger financial package. 'I figured If I'm going to get divorced I'm going to have the longest, and best and most expensive divorce," she joked on the most recent reunion episode.
Why we love them...
Sonja Morgan
HOLLTV personality Sonja Morgan attends the premiere of Disney's "Alice Through The Looking Glass at the El Capitan Theatre on May 23, 2016 in Hollywood, California. (Photo by Frederick M. Brown/Getty Images)
Ex-husband: John Adams Morgan
How long were they married: 1999 to 2008
What happened: Sonja reportedly holds the record for the longest marriage with John Adams Morgan of his four wives. He served her divorce papers in 2006 and she's only just recovering from the financial mess she's been in for the last 10 years. But that toaster oven is coming along any day now…
Jules Wainstein
 
Ex-husband: Soon-to-be ex Michael Wainstein filed for divorce after eight years this week. They've known each other since they were children (their parents are friends) and have two children Rio (two) and Jagger (five) together.
How long were they married: 2008 to 2016
What happened: RHONY franchise owner Andy Cohen said "there was some serious foreshadowing" about their pending split in the latest episodes of the reality show. Michael and Jules always seemed pretty solid, namely in comparison to their unbalanced co-stars.
It may have something to do with the fact that Jules had to ask how to make a cup of tea and settled by microwaving cold water instead of using a kettle. Or asking their nanny to wait in line for her at the Bonpoint childrenswear sale, because "I don't wait in line."
Why we love them...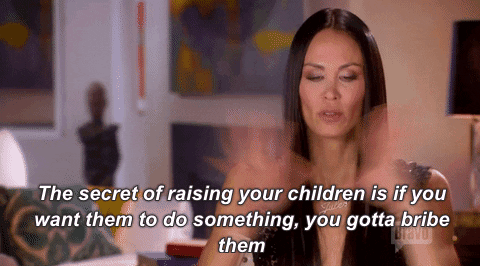 Online Editors
Follow @Indo_Style_
Promoted Links