Royal baby: what's next for the Sussexes and Cambridges?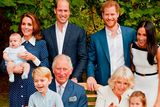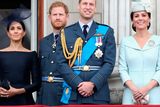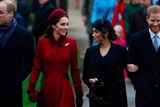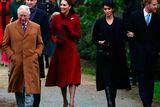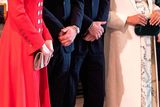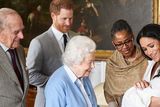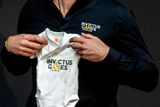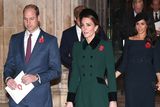 The Fab Four are officially no more.
Since Meghan Markle and Prince Harry moved their business from Kensington Palace and Buckingham Palace earlier this year, feud rumours between them and Prince William and Kate Middleton have been few and far between.
And what better timing to break the ice than with the arrival of a new baby? Master Archie Harrison Mountbatten Windsor was born on Monday and much of this week's news cycle has been dominated by news of his birth and in his few days on earth, he has become a unifier after news of the great-royal-feud filled most column inches in recent months.
The Sussexes did their due diligence as royals and took part in a photocall on Wednesday showing off their little bundle of the joy to the entire world. It left room for analysis on everything from what Meghan wore to Archie's handmade shawl to Harry's fatherly pride; but, despite the immense public interest, it will be the last time we see Archie for a bit.
Meghan has been on maternity leave for the last six weeks and will reportedly take an additional three months off her royal duties before returning to work in August. And she will be spending every precious moment she can with her newborn during that time - which means more time than ever away from cameras and prying eyes.
Despite the fact that she strategically chose to announce the birth on a Monday, the busiest news day of the week and wanted both the birth and photocalls to be announced before 1pm in order to appear on the tail end of American morning chat shows; Meghan is still a new mother finding her feet. The only difference is that she's savvy enough to realise that if she has to show her two-day-old baby to the world and throw on high heels in the process, she'll get maximum reach for it.
But both Harry and Meghan have been vocal in their determination to give their baby more boundaries and we can expect something more in line with how Zara and Mike Tindall live with their daughters - they're often pictured at horse trials and major events like weddings, but other than that, details of their lives are kept under lock and key.
Their next appearance will be at Archie's christening, which, under usual royal terms, will be in about two months' time.
While Prince George, Princess Charlotte and Prince Louis were all christened at St James' Palace and the Church of St Mary at Sandringham, but it's more likely that Archie will be christened at St George's Chapel in Windsor Castle.
The venue works for a number of different reasons: firstly, it's near their home at Frogmore Cottage, it's where they married last May and it's also where Harry was christened in 1984. While Harry and Meghan attempt to carve out a new life for themselves independent of the constrictions of palace life in London, Windsor symbolises their new life together.
It also provides more privacy as a setting that somewhere like Sandringham which has plenty of room for crowds to gather and observe them entering the church - something perfect for the future heirs to the British throne - but not for a baby boy seventh in line.
It would give them the option of making the event entirely private and releasing some images on social media, or allowing select press in to cover it as was done for the photocall earlier this week. There will almost certainly be a release of more formal images of both sides of the family coming together as is tradition with all royal babies, regardless of where they sit in the line of succession.
With most European royal families, christenings are always a public affair and crowds often gather to watch as was the case with Sweden's Prince Carl Philip and Denmark's Prince Joachim; but it's clear from the get-go that the Sussexes are carving their own path with their baby and Harry is hellbent on giving him the chances of a normal life he never had.
It's likely to take place sooner rather than later, least of all so that Meghan's mother Doria Ragland, who is currently residing with her daughter and son-in-law in Windsor to help with the new baby, can be part of the celebrations. In two months' time, it's not outside the realm of possibility that Doria will still be there and it will save her travelling to and from Los Angeles more than necessary in the first few months of her grandson's life.
An appearance by Meghan is of course given, but we shouldn't expect any appearances unless it's been pre-arranged.
There will be the obligatory appearances like attending the Trooping the Colour in June and the Centenary of the RAF in July, but there's also every chance of another Wimbledon appearance this summer and more than likely, there will be a few paparazzi shots of her out and about in London as is consistently the case with Kate Middleton and her family.
In the meantime, it was already back to business for Harry, who flew to The Netherlands on Wednesday for a pre-planned trip to formally launch The Invictus Games in The Hague in 2020 where he spoke of his joy at becoming a new father and proudly accepted an event-themed babygro.
And in a further sign that the Sussexes and Cambridge are determined to improve public perception of their relationship now that their families are growing, they launched a new initiative called shout on Thursday. Their Heads Together mental health charity announced the launch of Shout, an affiliate of Crisis Text Line in the U.K. that offers free, confidential mental health support via text.
The timing was, like all of their public efforts, carefully considered and choreographed: with all the hype around Archie's birth, it was an opportunity to finally put those persistent feud rumours to bed.
It aligns with th of the their shared passion of advocating for mental health while also subtlely reminding people of the work they've done so far and intend on doing in the future.
It offers an opportunity for royal watchers to observe the Fab Four at work and once again believe in the unbreakable bond between Harry and William which many hope will extend to their wives, and children, over time.
Harry's metamorphosis from eternally fun uncle to doting dad may be complete, but this next chapter for the four of them is just getting started.