'I wouldn't be the person I am today if I hadn't gone away that summer' - Rory O'Neill on his student days in London
Rory O'Neill, aka Panti Bliss, discovered a love for performance, drag, dressing up and classic movies in one memorable summer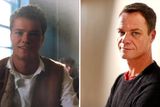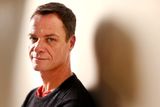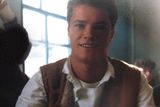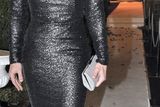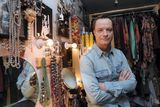 In 1989, I had my summer of liberation and excitement, where I was running around nightclubs in London. I was 20 and had just finished my third year of studying design in art college, but at that stage, I felt I would rather kill myself than have a career in graphic design.
I always found 1980s Dublin dull and depressing, as it was still very much a rock town with boys with long hair being the 'thing'. There was Sides, which was the closest thing we had to an artsy gay club, but back then, we couldn't even be in a nightclub. I certainly wasn't inspired by the scene in Dublin the way I was when I went over to London that summer.
I stayed with my older brother Lorcan, who is also gay. Lorcan was always a very successful art dealer and now owns a gallery in Rome. He knew a lot of fun people, including performance artist and designer, Leigh Bowery, who often performed in serious high-end galleries and clubs and had been in punk bands.
On the very first night I arrived, Lorcan had a party and Leigh was there. He was a dancer too, even though he was kind of a fat, hefty guy. He came from a shitty town in the arsehole of nowhere in Australia, but by the time I met him, he was a legend and the most fabulous creature in the whole of London. He had these mind-blowing costumes, and he sort of blew my mind. I was from a small town too, and I thought that in order to be fabulous, you had to be born somewhere amazing.
Leigh was doing all sorts, hanging from the ceiling and giving himself enemas on stage, and he was incredibly creative. Even today, you constantly see references to his work in fashion, design and the club world. That summer changed everything, because Leigh made me realise that being fabulous is about you and your own creativity. I looked at him and decided I could be anything I wanted to be, because he made me see the world differently.
That summer, I worked at a fish restaurant in Covent Garden and the owner was a very old-school, camp gay. I got a real education in classic gay, old movies, as during the quiet times of the day, he would tell me stories of all the old movies super dramatically. Then I would go and watch them, and sometimes be disappointed by the real thing compared to the versions he told.
He and his boyfriend went to a fancy dress party every year, and they would agonise for months beforehand over the costumes. They were always based on one of the movies, and they would be absolutely spectacular, right down to the finest detail, which inspired my love of dress up and drag.
The restaurant was on Drury Lane, and the Theatre Royal was preparing for a world premiere of a brand new musical called 'Miss Saigon'. On the opening night, the street was closed off because Prince Charles and Princess Diana were attending. We had to close the restaurant but we got to stand behind the barriers. Princess Diana got out of the car, and she was wearing this pale blue, floaty gown and all the photographers were snapping her. The whole street was lit up like broad daylight and it was so glamorous.
When I finished work, I would go to all the big gay clubs and Leigh was usually performing at them. That kind of thing didn't really exist in Dublin back then, so to me, it was totally eye-opening and thrilling. I was a country bumpkin, and Leigh was royalty in the clubs, so to be hanging out with him was great. He died in 1994 of Aids-related complications aged 33, so it was very much of the time and very sad. If he had lived on a couple of years longer, he would have benefited from the breakthrough in Aids treatment.
After that summer, I went back to finish art college and had to do one main project. I designed a drag show, the posters and costumes. There was never actually an occasion to perform it, but by the end of the year, my friends and I thought, 'Why don't we do it?' We did, and it was awful, but that was how I started in drag.
I certainly wouldn't be the person I am today if I hadn't gone away that summer, as while I had come out already, that was what got me into performing. I was inspired by Leigh, and what I was doing then was much more artsy and nutty in those early years than Panti, who came later.
However, without the experience I had that summer, I would have gone back to fourth year depressed, and still designing cornflake boxes.
Rory, as Panti Bliss, stars in 'RIOT' between September 14 and 25 at the Spiegeltent in Merrion Square, as part of Tiger Dublin Fringe Festival. See fringefest.com