How Kylie Jenner dethroned Kim Kardashian as the family's new queen bee
From what feels like the dawn of time, Kim Kardashian has been the undisputed Queen Bee of the Kardashian/Jenner clan.
The 34-year-old has transformed herself into a media mogul, broke the internet and is one half of arguably the most famous couple in the world. But now there's a new media magnate in town and she comes in the form of Kylie Jenner. Already a millionaire several times over, the 18-year-old is hot on Kim's heels and is doing everything in her power to become her older half-sister's successor. Last week, Kim admitted that Kylie may well have dethroned her and with that in mind, we've created a timeline to examine Kylie's master plan.
Kim admits that Kylie is her style icon
In an episode of Keeping Up With The Kardashians in 2013, Kim and Kylie came to blows after Kylie got sick of Kim's near-obsessive interest in the then 16-year-old's Tumblr account. Kim leaned on Kylie for style advice, begging her younger sister for tips on how "to be cool again", but Kylie was less than flattered by Kim's pleas. Kim admitted to stalking Kylie's Tumblr account with the youngest Jenner sister saying: "Kim acts like my Tumblr is Vogue magazine. I'm over it." Oh to have so little to worry about!
Kylie's stratospheric rise in popularity over the last couple of years can only be matched by the worryingly rapid increase in the size of her lips, which seem to multiply almost exponentially on a daily basis. Kim was always renowned for her voluptuous figure and plump lips, but Kylie has now all but morphed into Kim Kardashian 2.0 – with a little help of temporary fillers. The full results of Kylie's transformation from an au naturel beauty to fully-fledged Calabasas glamour girl can be seen on her Instagram (@KylieJenner) and Snapchat (kylizzlemynizzl) where she shares some serious insight into her privileged life.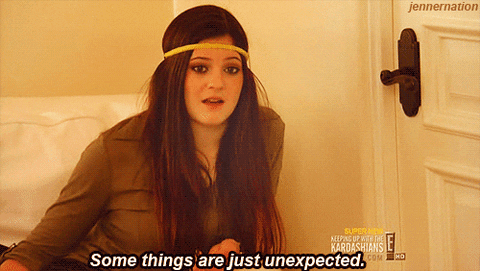 Kylie's newfound status as a bold and daring style icon led her to team up with Bellami to develop a line of hair extensions - the aptly titled 'Kylie Hair Kouture'. Proving she is her own best marketer, Kylie regularly and cannily models the hairpieces on her own social media platforms. The line has been widely criticised for failing to provide simple instructions on how to apply the extensions, but that hasn't stopped its success. The line still boosts her $5m net worth.
The App
The reason for Kim conceding that Kylie has surpassed her in the popularity stakes? 'The Kylie Jenner App' outsold Kim's record-breaking 'Kim Kardashian: Hollywood' last month. Her new digital venture shot to the top of the download charts and her fortune is set to explode even more thanks to her outrageously successful app. Momager Kris Jenner is even said to be shifting her focus from Kim to Kylie as Kim's career is already made, but Kylie's is just beginning.
Online Editors
Follow @Indo_Style_
Promoted Links