10 things you never knew about Beyonce
Her life may be public property - and there's no doubt that Queen Bey loves to court publicity - but there are still a few things that you might not know about her.
1). Beyonce is a linguist.
In 2001, Destiny's Child's track Bootylicious became an international hit, by 2004 the term 'bootylicious' had been added to. the Oxford dictionary. "I wrote the song, but I wish there was another word I could have come up with if I was going to have a word in the dictionary," she said at the time of its addition.
"I don't know what it says in the dictionary but my definition is beautiful, bountiful and bounce-able," she added. The term is defined as "sexually attractive'."
2). She doesn't like honey. Or to be pictured nude.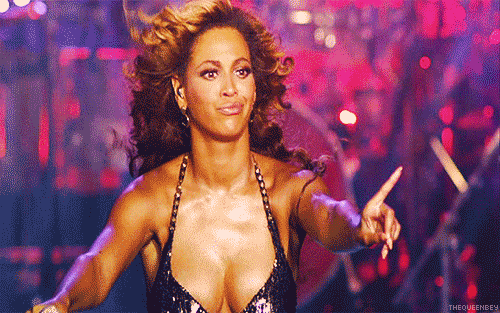 In 2003, the superstar walked out of a shoot with famous photographer David LaChapelle after he asked her to strip naked and cover her body in honey. Needless to say the queen was having none of it.
"Every photographer wants to be the first one who talks Beyonce out of her clothes. It's prestigious for him if I expose a nipple," she told Bang magazine at the time of the incident. "When they make those kinds of demands, I leave. Goodbye. I want to be respected and remembered for my talent in the first place, not for my booty," she added.
3). There is a Beyonce archive.
Beyonce has her every interview and performance recorded on camera, and it's all stored in a digital library. The official Beyonce archive is contained in a temperature-controlled storage facility in her office suite in Manhattan. You'll always find thousands of hours of private footage of her here as well as almost every photograph ever taken of her.
4). She broke the rules of Sports Illustrated.
In 2007, the popstar became the first non-supermodel or non-athlete to appear on the cover of the magazine's swimsuit issue.
5). Beyonce has her own beauty school.
In 2010 she provided the seed funding for the Beyonce Cosmetology Centre at Phoenix House, Brooklyn, a non-profit organisation helping people out of drug and alcohol addiction. Recovering drug addicts can take a seven-month training programme at the centre, with the aim of helping them find a job in the beauty industry post-recovery.
6) Destiny's Child came from the bible.
Well, sort of. Beyonce is known for her Christianity and while she mightn't stick to the rigours of her religion, she does draw huge inspiration from her faith.
"I am about faith and spirituality more so than religion. Doing right by others and not judging. The thing that keeps me grounded is knowing that I'm always protected and that God is in control of things. Even the name of our group, Destiny's Child, we got out of the Bible," she said.
7). She likes Irish soap.
The list of her dressing room demands was accidentally made public recently and it's about as intriguing as you'd expect. Aside from needing silverware and white linen tablecloths in her dressing room, Beyonce asked for two bars of Irish Spring soap to be stocked in her quarters. They retail at $2.79 in Walgreens in the US.
8). She once spent nearly €300,000 on a pair of shoes.
Last August it was reported that the star had purchased a pair of shoes, encrusted with 1,300 diamonds from England's House of Borgezie. The shoes' diamonds were set in 18k gold and set her back $311,000 ($275,000).
Confirming the reports, House of Borgezie designer Christopher Shellisa said: "All I can say at the moment is there is a more than very good chance that they are going to be in the next Beyoncé video."
9). Even Beyonce had bad days.
Contrary to popular belief, she isn't superhuman and like most of us, has gone through a rough personal patch. After LaTavia Roberson and LeToya Luckett quit Destiny's Child and sued her father Mathew for mismanagement in 2000, she went into a "bad place".
"I didn't eat," she said in 2006. "I stayed in my room. I was in a really bad place in life, going through that lonely period: 'Who am I? Who are my friends?' My life changed."
10). If she could be invisible for a day, or even a minute, she'd love to walk through Times Square.
When asked by Vogue magazine if there was anything she'd do if she were anonymous, she said: "I'd walk to Times Square. I've never walked down Times Square. I'd do little things, like taking a walk or going out to a club and actually dancing."
Online Editors
Follow @Indo_Style_