Author wants Saoirse to play leading role as Disney announces 'Artemis Fowl' film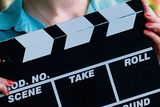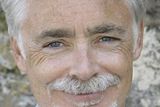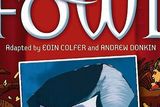 EOIN Colfer would like Saoirse Ronan to play one of the lead roles in 'Artemis Fowl', as Disney is set to make a movie of the popular series of books.
The Wexford man wants to keep it Irish, and wants to see his home county featured in the Hollywood adaptation, which will focus on the first two books in the series.
"That would be the dream, to have it made in Ireland, with Irish actors in it," the best-selling author told the Irish Independent.
"Saoirse Ronan would be the dream cast for Holly (one of the main characters)."
The former school teacher said he was still in shock last night, as he had been informed of the Disney deal just hours previously. Colfer was toasting the news in France where he is currently on holidays with his family.
ADVENTURES
"It was out of the blue. I got a few emails yesterday, then one to say they were making the announcement," said Colfer.
The film will be produced by Harvey Weinstein, with Michael Goldenberg handed the responsibility of writing the script. Also joining the production team will be Robert De Niro and Jane Rosenthal.
"They are serious guys, and even their names involved in something can give it weight and a gravitas," said Colfer.
"The writer wrote one of my favourite movies, 'Contact', but he also wrote one of the Harry Potter's, so he's a guy that knows how to do science fiction and kids' stuff."
The books recount the adventures of Artemis Fowl, a 12-year-old wealthy genius, as he kidnaps Holly, a fairy from the LEPrecon Unit.
The series of books has been a worldwide success, selling over 21 million copies in 44 different countries.
Colfer has two sons, Finn (16), and 10-year-old Sean, who has just started to read the books.
"They don't know to react. They are hoping to be involved, I think, in some way," he said.
Although Colfer does not have any official involvement in the project, he has been in touch with Harvey Weinstein, who wants to keep him on board every step of the way.
Colfer, who still lives in Wexford with his wife and two sons, insisted that he will be championing the 'Model County' as a possible filming location.
No official release date has been set yet, although it is expected that fans will be facing a minimum of an 18-month wait.