You'll never guess how long the average Irish woman takes getting ready
A new survey by Vaseline, which spoke to more than 1,000 women aged between 18 to 36, shows that the average Irish woman spends 151 hours per year on their beauty regime.
The results show that women spend 25 minutes every day; 2.9 hours per week and 115 hours per year on the getting ready process.
Moisturising the body was named the most important part of the beauty routine, with makeup application only coming in second.
Vaseline have just launched a new Spray Moisturiser formula available for €7.49 in pharmacies nationwide.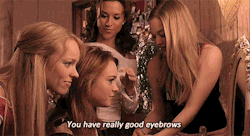 Online Editors
Follow @Indo_Style_