Triona McCarthy: The best make-up and nail products to showcase the balletcore trend
This week, our beauty expert checks out the balletcore trend — embrace this feminine look with these makeup and nail varnish essentials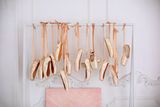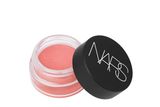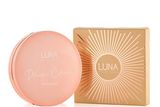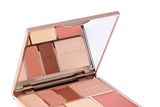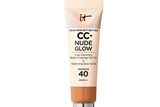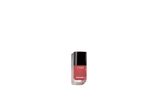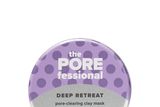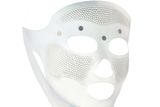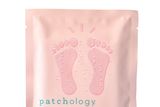 It's Triona the Ballerina here, reporting on the latest trend to pirouette into our lives — balletcore. The look embraces dainty fabrics like tulle, soft hues such as baby pink and the return of ballet pumps for daywear — yes, the late Noughties are calling.
As the name suggests, it's inspired by the elegant and feminine, just like the dance art form. And, where fashion is, make-up soon follows. So I've put together some make-up staples that will help you embrace the balletcore trend wholeheartedly.
Chanel has two new additions that fit the balletcore bill perfectly when it comes to our talons. Chanel Watermelon and Rouge Cuir Nail Polish (1 €28,chanel.comand Chanel counters) are two bright, feminine polishes, and very Natalie Portman in Black Swan.
Nars Air Matte Blush (2€27, Brown Thomas; Arnotts) is perfect for a rosy cheek you want to show off. A pot of creamy mousse at first, it will transform into a velvety powder once applied. This buildable blush is available in eight shades.
A multipurpose palette is an absolute essential in any make-up bag. Sculpted by Aimee has two new palettes filled with flattering shades.Bare Basics — Spring Summer PaletteinRose works for darker skin tones while Bare Basics — Spring Summer PaletteinPeony (3€36,sculptedbyaimee.com) is ideal for fairer skin tones. These palettes mean you can bronze, blush, glow and define on the go, helped by the fact large mirrors are incorporated.
Slightly flushed cheeks that make you look like you've just done a graceful jeté into the air is balletcore to a tee. Luna Dream Cream Highlight (4€18,lunabylisa.ie) is neutral pink in tone and versatile enough to wear day or night. This cream blush will give you a subtle glow from within, nourishing the skin while it's at it thanks to the shea butter and jojoba oil blended in.
Make-up that doubles up as skincare is exactly what a ballet babe adores to achieve dewy skin that doesn't looked caked in foundation — also a big feature of the balletcore look. The all-singing, all-dancing IT Cosmetics CC+ Nude Glow SPF 40, (5€40, Brown Thomas; Arnotts)still provides great coverage but in a gentle and glowing way. Available in 12 nude shades, the formula contains niacinamide, hyaluronic acid, green tea extract and, most importantly, a high SPF to protect and hydrate while it evens out skin tone and reduces the look of dark spots, large pores and dryness.
Now, if you'll excuse me, I have to bring Mini, my eight-year-old, to her ballet class and yes, I'm completely channelling my inner Margot Fonteyn with my lewk!
Three of the best… Masks
1 Benefit The POREfessional Deep Retreat Pore-clearing Clay Mask €42, benefitcosmetics.com From the peeps that showed us how to blur our pores, now we can clean them with this kaolin clay mask and leave behind skin that's smoother and mattified.
2 Charlotte Tilbury Cryo-Recovery Mask €63, brownthomas.com We all know about cryotherapy and this mask, made from flexible silicone, works with your fave serums to cool the skin, minimise pores and leave you glowing. It's comfortable to wear, yet elevated with metal beads to target acupressure points above the brows while it's at it.
3 Patchology Rosé Toes Renewing Foot Mask €10 per pack, Brown Thomas; Arnotts; selected stockists nationwide These rose-gold, sparkling-wine scented booties are the chicest way to hydrated feet. Also available with mittens as a hand mask.