Triona McCarthy: Feel more confident in the sun with these natural-looking and water-resistant fake tans
Our beauty expert has the best lotions and tools to make your skin glow for that night out or beach trip... without any of the sunbathing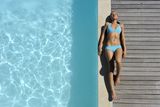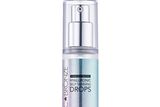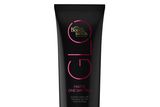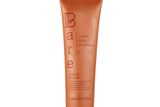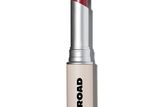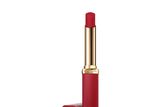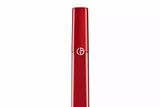 Believe it or not, I'm in the Bahamas with my BFF as I write this. We're here on a Virgin Voyage with JLo, if you don't mind. "Virgin on the insane," as my husband Will said when I set off the other day.
Now, if you've stopped rolling your eyes for long enough, focus on what I'm dedicating this week's column to. No, not JLo's new drinks range, Delola — which is delish, btw — I'm talking how we can wear fake tan confidently.
Sometimes all we need is a little pick-me-up in the face to feel, and look, a little more alive.
Iconic Bronze Hyaluronic Self Tanning Drops, (€19.99,iconicbronze.ie) will help you build a natural-looking tan while improving the complexion and hydrating the skin. It's subtle enough to use with your skincare routine. I like to add it to my moisturiser or serum for an extra bit of radiance. And the 30ml bottle is great to have in your carry-on if you have a weekend beach holiday coming up.
For instant-tan stans, check out Bondi Sands GLO Matte One Day Tan (€15.99,boots.ie)for a glow in seconds — always a lifesaver for any impromptu nights out. Instant tans have also come a long way — they now nourish the skin as you wear them — and this one has a skin-perfecting formula to help it glide on and leave behind a fab finish. Streaks on the body or the clothes are a thing of the past — this tanner is water-resistant yet can be washed off easily with soap and water. It's also fragrance free so it won't interfere with your favourite perfume.
TheBare By Vogue range leaves you with loads of choice, whether you love foam, lotion or instant formulas. The range is available in three shades, medium, dark and ultra dark, but to add a finishing touch, check out the Liquid Body Illuminator (€25,barebyvogue.com) which will detract from imperfections or blemishes by reflecting the light and giving the appearance of a healthy glow.
Of course, we do have to do some of the work ourselves — tan needs a good base to work well, so investing in a device that exfoliates and gets rid of dead cells is a must.
Sinead Gallagher and Jeanette Dunne are the duo behind Renew Skin Clinic and they have a microdermabrasion tool called Skin Krush (€129,skinkrush.com). Not only will it improve the appearance of fine lines, tackle blackheads and even out the skin tone, it's great for gently but effectively removing fake tan. The tool is available to order online and the reusable tips — which need to be replaced after four uses — cost €30 for a pack of three.
Now go forth to that pool, party or beach holiday with the glowing confidence that comes from having a beautifully (fake) tanned face and body.
Three of the best… Lip tints
1 Jones Road Lip Tint €28, jonesroadbeauty.com Even when it comes to neutrals and that elusive 'no make-up' look, we love a more modern vibe. Bobbi Brown has innovated these new nourishing nude lip tints; they are half lipstick, half balm, so super comfy to wear and brilliantly buildable. Right up my street.
2 L'Oréal Paris Colors of Worth €11.20, notino.ie For a modern matte option that's budget-friendly yet trustworthy, look no further than L'Oréal with its new collection of limited-edition shades. Each colour aims to inspire confidence and and a transfer-resistant finish — because you're worth it, clearly.
3 Giorgio Armani Lip Maestro Satin €40, brownthomas.com There's something extra special about these liquid shades. As hydrating as they are bold, the mix of 70pc watery gel and a 30pc oily gel work together to reflect light and offer an eye-popping pigment, nourishment and staying power.