There's a new luxury Irish beauty brand in town - and it's worth the hype for all the right reasons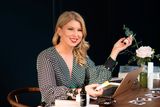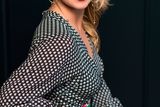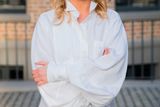 If I hear the phrase, 'the boom is back', my head may explode.
For all the exasperation of that wording, there is merit to its message - Ireland is changing, for the better. Not only is recovery period moved into another chapter but there is growth across industries that have remained stagnant for years. In short, people have money again and they want to spend it well.
This is no more on display than the always thriving beauty industry in Ireland. Makeup counters at Brown Thomas on Grafton Street are among the busiest in Europe and we are the largest consumers of fake tan per capita in the world.
Even during those fragile economic years, spending on grooming remained relatively intact. Which is why the introduction of a new, luxury beauty emporium sold exclusively online and run by one of the most experienced beauty experts in the country, is not only not a surprise, but it's a practice that should be encouraged.
Lucy McPhail is celebrating the launch of her new website Fetch Beauty, an online emporium which sells products they can sell exclusively (including a killer range of masks from Korea), which she launched earlier in January of this year. Did I mention she's only 31?
There are so many beauty launches in the last 12 months promising to be the next big thing, but Lucy's product is the real deal.
"I saw a gap in the market for nice beauty brands that aren't available here. I knew from chatting to people that they were going to great lengths to get their hands on these products and I saw an opportunity," she tells Independent.ie Style.
"Women in Ireland love skincare and beauty, they really get it and understand it, but I wanted to offer something a bit different. We're all about promoting a positive skincare message - instead of focusing on anti-wrinkle creams, we focus more on the skin goal."
After five years in London, she is back on home soil, dividing her time between her native Louth and Dublin, where most of her business is conducted. She is part of a new wave of young women in business who have experience and ambition in spades and want to monetise their USP.
"I was very lucky in that my previous role at Harrods that there wasn't  a beauty brand that didn't pass my desk. They would come to us first and I got a real insight into brands, it wouldn't be unusual to see something a year before it was ready yo go on sale in retail," she explains.
"I was very privileged to be at that forefront and I hope to emulate something a bit similar here - to be ahead of the curve."
There is a very modern ethos behind the brand, Lucy is part of a generation sick of being told how they should look and is instead offering beauty lovers a boost without hurting their self-esteem.
"All the products and brands we sell have a purpose, come from treatment or have an integrity behind it," she added. For example, instead of having an 'anti-ageing' section, there is 'Look Less Tired' or 'Ultimate Hydration'.
All of this doesn't come cheap, though, and prices start at €24 for a rubber face mask; but Lucy believes her customer base understands the importance of financing.
"There is a place in your life when you start investing in skincare and that's usually when you're about 29 years old and are willing to spend €250 on something. Women will always start with something that was recommended, then you star to upgrade your skincare as you do the rest of the things in your life and you understand the quality behind spending a bit more."
Fetch Beauty are hosting a pop-up showcase from Thursday, 24th – Saturday, 26thth of May in Studio 10, Wicklow Street, Dublin 2.