Ruth Griffin: How to apply Veganuary to your beauty regime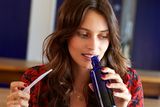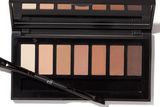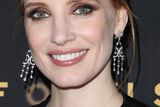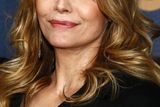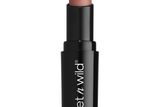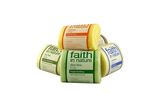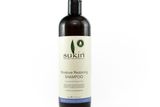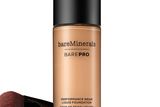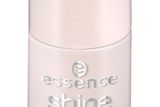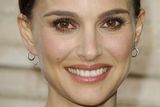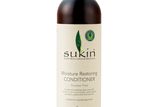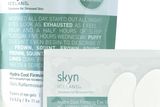 The vegan movement slipped confidently into the mainstream in 2018. The first month of the new year sees record numbers signing up to 'Veganuary' and pledging to go meat-free for the month.
Veganism, or plant-based living, is a growing global movement that is evolving to embrace not only what we put into our bodies but also what we put on them. Pinterest searches for vegan beauty are up 281pc since 2017, according to that social media platform. In the same time period, retail research company Mintel reports seeing a 100pc rise in the number of 'vegan' claims for cosmetics.
Last May, scientists declared that avoiding meat and dairy products was the single biggest thing any individual could do for the environment. These stark warnings about the environmental cost of eating meat undoubtedly persuaded many to give veganism a bash this year. Scientist Joseph Poore, of Oxford University, which led the research, said: "A vegan diet is probably the single biggest way you can reduce your impact on planet Earth - not just greenhouse gases but global acidification, eutrophication, land use and water use. It is far bigger than cutting down on your flights or buying an electric car."
As now is the time for New Year's resolutions, why not make a lifestyle change that will not only benefit you but also Mother Nature by signing up for Veganuary? If you're not ready to change your diet, maybe consider going totally vegan in your beauty and skincare regime first. Some animal products used in cosmetics that you may not know about include beeswax in lip balm, animal fat in cream blushers and eye shadows, and crushed cochineal beetles in red lipsticks. It may seem a big change to make but, as self-help guru Tony Robbins says, "If we change nothing, nothing changes."
Vegan hair care
The Moisture Restoring Shampoo and Conditioner (€9.80) from carbon-neutral Australian brand Sukin use aloe vera and chamomile to soften hair and rosehip oil to prevent splitting. From health food stores and lookfantastic.com
Six of the best: vegan cosmetics
Lipstick
These new lippies from Wet n Wild are cruelty-free, fragrance-free, paraben-free and fully vegan. Infused with murumuru seed butter, vitamin E, silica and grapeseed oil, these lipsticks provide a lightweight feel and give a serious colour hit.
Details: Wet n Wild MegaLast Lip Color, €2.95, from Boots and pharmacies nationwide
Foundation
This 100pc vegan foundation is heat, humidity, water and sweat-resistant with SPF20 sun protection. The award-winning creamy liquid formula contains bamboo stem and papaya extract for a naturally matte, soft-focus finish that is non-pore clogging.
Details: BareMinerals BarePro Performance Wear Liquid Foundation, €33, available from department stores and Boots nationwide
Nail polish
These polishes have a gel-shine finish and are available in super highly pigmented, and colourful shades. They dry really fast and are totally vegan.
Details: Essence Shine Last & Go Gel Nail Polish, €1.95, from Penneys and pharmacies nationwide
Soap
For a wholly plant-based cleanser, try this wallet-friendly 100pc natural and 100pc vegan gem.
Details: Faith in Nature Natural Soap, €2.85, from health food stores nationwide
Cosmetics
e.l.f. Cosmetics has a fully vegan make-up range that packs a serious beauty punch at great prices (NOTE: their skincare line is not fully vegan). Try the Matte Shadow, Brow & Liner Palette containing seven matte powders that can be used as eye liner, brow filler or eye shadow.
Details: €14.65, from Penneys and pharmacies nationwide
Skincare
Skyn Iceland is a fully vegan skincare line, and one of their best-sellers for Netflix-binged, tired eyes is the Hydro Cool Firming Eye Gel.
Details: €19, from Marks & Spencer Beauty and feelunique.com
Promoted: See the latest lookfantastic offers and deals on Independent Discounts
The Lowdown: What does vegan beauty actually mean?
Just as in vegan diets, where all food that comes from an animal is eliminated (i.e. meat, eggs, butter, cheese, etc.), to count as vegan skincare and make-up, the ingredients used need to be free of any animal-derived ingredients, such as honey, beeswax and certain types of collagen and lipids.
Surprising animal products commonly used in beauty and skincare products
⬤ Ground-up beetles (carmine, used to colour red lipstick)
⬤ Fur and animal hair (for make-up brushes)
⬤ Beeswax
⬤ Oil from sheep's wool
⬤ Some dairy products, like egg, milk or yoghurt
⬤ Keratin from horses' hooves
⬤ Gelatine from pig bones
⬤ Snail slime (face masks)
⬤ Animal fat
Cruelty-free vs vegetarian vs vegan beauty - what's the difference?
⬤ Cruelty-free: beauty products that are not tested on animals. In the EU, animal testing for cosmetic use has been banned since 2013; however, in the US and Australia, this is not the case, and in China any cosmetic sold must by law be tested on animals.
⬤ Vegetarian: no ingredients used that are a by-product of the slaughterhouse
⬤ Vegan: no animal ingredients whatsoever
Why the stars went vegan…
Michelle Pfeiffer
The 60-year-old actress says she went vegan for health reasons, and to maintain her complexion. "It's just so much healthier and you avoid a lot of toxins that could age your skin. I noticed a difference in my skin not long after switching to fully vegan."
Natalie Portman
The 37-year-old actress and activist follows a fully plant-based lifestyle and has even produced a vegan documentary titled Eating Animals.
Jessica Chastain
The actress and film producer (41) has been a vegan for 12 years and says that going vegan has given her more energy and clearer skin.