Louise McSharry: Check out my top eyebrow mascaras to save you from the skinny trend
Our beauty writer shares the best products to maximise the natural volume of your brows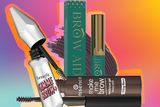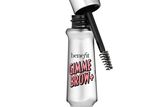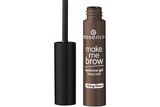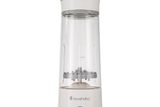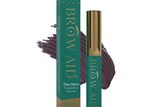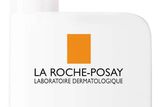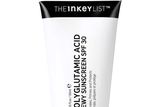 If you are a person of a certain age, you will probably have noted with horror that the current trend cycle is going back to a very dark era. Full-length denim skirts and trousers with dangerously low waists are back, and with them come skinny brows. I know what you're thinking, and I agree. We can't go through this again. The good news is that we don't need to. We can save ourselves. We can simply ignore these sweet, beautiful and yes, often naive youths as they go back to a time in fashion we can barely contemplate without upset. We can continue to wear high-waisted trousers, and we can continue to embrace fluffy brows.
Before I go on, I'd like to acknowledge my fluffy brow privilege. I am aware that many of us didn't make it through the 90s intact. I know that the skinny brow trend did permanent damage to a large number of us as we plucked hairs from our head without knowing they would never return. To you, I offer my greatest sympathies. To those who managed to recover, we must acknowledge how lucky we are, and vow never to make those mistakes again. No, we can't stop the kids from testing their own limits, but we can hang on to our own fluffy brows safe in the knowledge that we are making wise decisions with the benefit of hindsight.
With that in mind, I'd like to share with you some advice concerning the most important aspect of any fluffy brow routine: brow mascara (a product I hope never to be without). A good brow mascara will boost your brow hairs in terms of length and thickness, as well as keeping them where you want them in terms of fluff. A tinted brow mascara will even help you cover patches which are lacking in hair. Aside from that, brow mascara doesn't require special skill or precision, as long as you use one with a good brush.
Brow Aid, the new range of products from Kim O'Sullivan of The Dublin Makeup Academy, includes an excellent brow mascara. O'Sullivan is responsible for the brows of loads of your Instagram faves (and, in the interest of transparency, mine), and used her 20 years of industry experience to develop these products over several years. (1) The Hero Tinted Mascara (€29 via thedublinmakeupacademy.com) comes in three shades which tint, tame and treat the brows. For me, it's the brush that makes this product so good. It is small and tapered, which means it grabs every hair, and the tip can get right into the brows to camouflage any gaps.
Another brow mascara with an excellent brush is (2) Benefit Gimme Brow(€28.50 via cloud10Beauty.com). It's small enough that the product goes where you want it to go, so you don't make a mess, and the formula itself adds beautiful thickness and hold.
A budget fave of mine is (3) Essence Make Me Brow Eyebrow Gel Mascara (€3.10 via mccauley.ie). This formula will thicken your brow hairs and help to fill in gaps while keeping them looking natural, and you really can't argue with the price.
With that, I encourage you to go forth and fluff your brows with aplomb. To those brave enough to embrace the skinny trend, I wish you luck and your body weight in eyebrow growth serum for when the trend inevitably changes again. To each their own, as always.
Buying Irish
Brushdoc were the winners of Arnotts' Pitch 22 competition, which called on Irish start-ups and entrepreneurs to pitch their products for the chance of mentorship with the store. The product is a device which simplifies makeup brush cleaning via a motorised silicone cleansing mat at the bottom of a tube of water. It works on brushes of all sizes, and cuts down on mess at the sink too. As someone who struggles to motivate myself to clean my brushes, I'm up for anything that makes it easier, and the fact that the Brush Doc (€65 via brushdoc.com) is Irish, makes it all the better.
Something old...
It's rare that you'll read anything about SPF without there being a mention of La Roche-Posay Anthelios Invisible FluidSPF 50(€21,boots.ie), and today is no exception. The French skincare brand's facial SPF has long been a favourite of beauty lovers thanks to its lightweight, invisible formula, as well as the fact that it was designed for sensitive skin, meaning you don't have to worry about irritation. If you're someone whose eyes often sting when you use SPF, give this a go. It's been tested under ophthalmology control to ensure the formula won't irritate the eyes. This formula (which was reformulated in 2022, but is just as good) offers high protection, and is resistant to water, sweat and sand, meaning it's ideal for the beach. It also sits well under makeup, making it suitable for daily use as well.
​... Something new
The Inkey List have firmly established themselves in many a skincare routine thanks to their effective formulations and budget-friendly prices. The brand recently launched a sunscreen, and it is excellent. ThePolyglutamic Acid Dewy Sunscreen SPF 30 (€15.99 via boots.ie) is lightweight and non-greasy, and suitable for all skintones, thanks to the lack of white cast. The ingredients are solid, with the super-hydrating polyglutamic acid acting alongside glycerin and squalant for a smooth and healthy finish. As always, this should act as the last step of your skincare routine. Apply around one third of a teaspoon with every application to the face and neck.