Louise McSharry's lust list: my latest makeup, hair and skincare finds
Our beauty writer shares some new beauty gems that will make a real difference to our self-care routines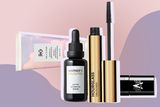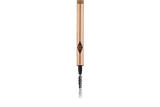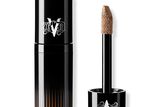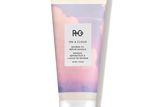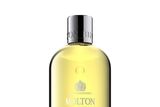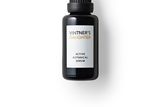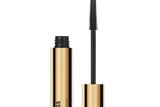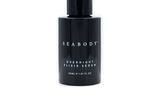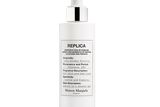 People sometimes ask me if I ever struggle to come up with an idea for this column. Is it hard to find something to write about every week? The answer is always no. I never struggle for a topic when it comes to beauty. It's endlessly fascinating to me, from the science of skincare to the ever-changing trends. Plus, I really love helping readers find the right product for them or, in some cases, opening the door for people to take care of themselves in a new way.
It's not always that deep, of course. Sometimes it's simply just raving about a product or two I think you'll love. This is one of those days. Today, I want to tell you about the products I've been loving recently that I haven't had a chance to tell you about before.
Starting with makeup, I recently finished a Charlotte Tilbury Brow Cheat pencil (€28 via charlottetilbury.com) and I am bereft. I honestly can't tell you the last time I finished a brow pencil because I tend to move on to testing something new before I get there, but this became a staple of my makeup routine. It is a thin, light, retractable pencil on one end and a spooly on the other. The pencil stays where you put it and can be used to draw individual hairs or smudged to build a stronger shape. I love it and, fortunately, refills are available.
Hourglass is a luxury brand famed for innovative products. Lately, I've been loving the mascaras. Hourglass Unlocked Instant Extensions Mascara (€32 via brownthomas.com) separates and lengthens lashes beautifully for a more natural finish, while Hourglass Caution Extreme Lash Mascara (€32 via brownthomas.com) delivers length and volume in spades. Both mascaras can be bought as a pair for €51.
KVD Beauty delivered a number of solid product launches last year, but the one I find myself turning to regularly is the KVD Beauty ModCon Liquid-Gel Contour (€27 via boots.ie). Too many contour products fall into the warm-orangey bracket, which won't work for many skin tones, but these come in a great range of shades and undertones. I'm using Fair Cool, which is great for fair skin. The product is also very light and easy to blend, making it a dream for beginners.
When it comes to skincare, I'm sorry to say I've fallen in love with Vintner's Daughter Active Botanical Serum (€200 via floraison.ie). I'm sorry to say it because this cult favourite is insanely expensive and not something most of us will be able to purchase regularly. However, it gives my skin a beautiful glow and makes it look almost bouncy. You only need a few drops per application, so the bottle does last, but still, that price is a challenge.
I've also been enjoying Seabody, a vegan and organic skincare range that includes marine molecules harvested from organic Irish seaweed. Seaweed's skincare benefits have been long documented and, in this Irish brand's products, it is teamed with ingredients like phytosqualane and hyaluronic acid for greater effect. The packaging is black, sleek and luxe, and the products feel beautiful on the skin. I especially love the Seabody Overnight Elixir Serum (€70 via seabody.com), which always leaves my skin feeling soft and hydrated.
Finally, a little hair chat. I recently finished a tube of R+Co On A Cloud Baobab Hair Repair Masque (€45.20 via cultbeauty.com), and I'm going to have to buy a new one. This mask is rich and creamy while infused with baobab oil protein, meaning it works to repair damage and leaves the hair soft and shiny. It smells incredible, and the packaging is beautiful.
I'm also flat out on Martinsson King Root Lift Dry Volume Spray (€23 via truahair.ie). If you need some oomph, this delivers in spades. My hair is thick and heavy, so I can struggle to achieve body, but this solves the problem in a few sprays.
Lost in translation
You've probably heard the term active ingredients used in reference to skincare. The second cleanse in a double cleanse, for example, should contain active ingredients. What does that mean though? It's simple really. Active ingredients are ingredients which can make a long-term difference to your skin. Things like vitamin C, retinoids, and hyaluronic acid are all active ingredients — the things the skincare companies (and I) are always wanging on about!
Something old…
For many years, one brand's bathroom products have been the height of luxury as far as I'm concerned. Many a bottle of Molton Brown Orange and Bergamot Bath & Shower Gel (€25 via arnotts.ie) has graced my shower via 'treat yo'self' moments. Citrusy and fresh, the scent has helped me to imagine that I'm not showering in a rented house while my two-year-old sticks his head in every two minutes roaring, 'What you doing, Mama?' Instead, I'm a sophisticated woman about to go for a walk through the orange trees that surround her Tuscan villa. This is what I'm talking about when I say the experiential elements of beauty products matter.
... Something new
Maison Margiela's Replica collection seeks to replicate the scents of special moments in life, and it does so successfully. The Maison Margiela Replica Lazy Sunday Morning Shower Gel (€30 via spacenk.com) has a clean and fresh fragrance evocative of cotton sheets and sunshine through an open window (yes, a smell can evoke those things). As you might imagine, this scent is ideal for the shower, and leaves you feeling clean, fresh and crucially, luxurious. It's definitely a treat, but sometimes you're worth it!