Louise McSharry's budget-friendly beauty buys for teenagers
Brilliant brands at the perfect price point for the teen in your life to experiment with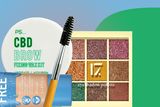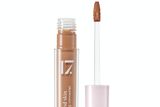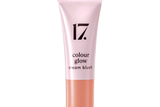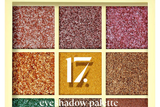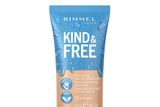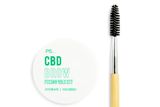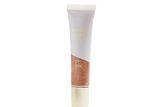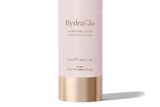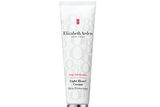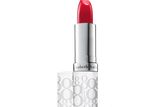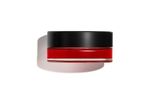 When I was a teenager, makeup was a key part of my survival. Like lots of people at that age, I really struggled with self-esteem. My body didn't look like I wanted it to, my family was going through some tough stuff, and socially things were tricky for me. During a particularly difficult phase, I used to peek out my bedroom curtains and watch as my infinitely more popular next-door neighbour headed out on a Friday night, and wonder if I'd ever have friends again.
Then I'd pull the curtains tight and turn to my products. I'd choose a look from a magazine or movie, and do my best to recreate it, sitting on my bedroom floor with Fiona Apple playing in the background. That creative outlet made me feel like I had something to do, and the fact I was good at it boosted the way I felt about myself. Of course, makeup was also a way to make myself feel more beautiful at a time when that was a really difficult thing to achieve.
These days, makeup plays a very different role in my life, but I've never forgotten its significance when I was a teenager. For that reason, I love to see younger people experimenting with it. As older people, I think we occasionally jump to judgment when it comes to younger people's appearance.
They're wearing too much makeup, or the wrong kind, or "not making the most of themselves". I think it's important for us to remember that perhaps the person we're looking at is using makeup to bolster themselves in a way that we can't fully understand. Also, they're not ever going to change what they're doing because of our opinions, so we should probably just keep them to ourselves.
That said, if a young person in your life has an interest in makeup, you may wish to support them. The reality is that, thanks to the internet, the generations below mine are much more knowledgeable and adept than most of us when it comes to products and application. The downside to this is that most young people are watching influencers with access to every product imaginable. Budget isn't an issue for them, as press box after press box comes through the door each day. Fortunately, there are lots of teen-friendly products on the market that won't break the bank.
Boots recently relaunched 17, their budget brand, which launched in 1968 before being discontinued 50 years later. I recently tried the range and was really impressed.Second Skin Enhancing Concealer (€2.99 via boots.ie) is lovely, delivering coverage with a skin-like finish.
The range's cream highlighters and blushes are excellent (€4.99-€5.99 via boots.ie). A little goes a long way, and they deliver the dream Gen Z flush and glow.
Young creatives will love 17's eyeshadow palettes, which deliver a mix of matte and shimmer shades for just €6.99. The glitter palette will be especially appealing to those deep in the Euphoria vibes.
Rimmel's new Kind & Free line is 100pc vegan and cruelty-free as well as being "clean" (free of fragrance and mineral oils and "powered by natural-origin ingredients"). I'm not overly worried about the "clean" factor, but it is a big buzzword in beauty. The line's Moisturising Skin Tint (€9.40 via mccabespharmacy.com) is great, lightweight and comfortable to wear with buildable coverage.
Penneys has also become a solid destination for budget beauty, with formulas that perform to the suggestion of their price tags.
P.S. CBD Brow Fixing Wax (€5 via Penneys) gives high-end products a real run for their money, as do the P.S. Pro Cream Wand Blushers (€5 via Penneys).
Buying Irish
Another launch from Sculpted by Aimee and another rave from me! Aimee Connolly's beauty brand is going from strength to strength, and this step toward skincare is another success. HydraGlo (€30 via sculptedbyaimee.com) is a hydrating serum packed with hyaluronic acid, ceramides and niacinamide. This winning combination means the skin is hydrated and protected by a strengthened skin barrier. This is comfortable to wear, beautiful on the skin and sits well under makeup. Refills are available for €25 and can be delivered via subscription to ensure you are never without.
Something old...
Elizabeth Arden's Eight Hour Cream (€34 via brownthomas.com) is a truly iconic product that was originally created almost 100 years ago. Soothing and protecting, this formula is closer to a balm than a cream, and can be used on cuticles, in brows, to add shine to cheeks or to soften elbows, among other things.
Eight Hour Cream Sheer Lip Tints (€24 via boots.ie) offer the protecting qualities of the original formula with a tint of colour. I find these work well for a glossy flush on the cheek as well as the lips.
... Something new
If there's one thing I love, it's a multi-use product, so I simply couldn't resist Chanel's new No 1 de Chanel Lip and Cheek Balm (€45 via brownthomas.com). Laced with red camellia extract, this tinted balm adds both a natural flush to the lip and cheek and also offers concentrated hydration. This product is available in six shades, but my favourite is Berry Boost, which may look intimidating in the pot but gives fair skin a beautiful, almost Elizabethan, tint. The texture of the balm is gorgeous and melts right into the skin. It's my new favourite!