Louise McSharry: 'This is the first beauty gadget to get me properly interested in LED light'
Our beauty writer on the best faff-free beauty gadgets to up your skincare game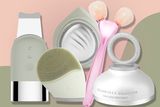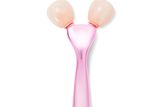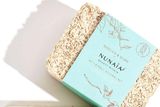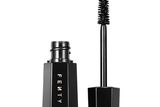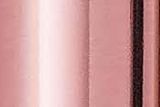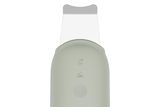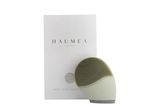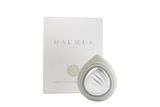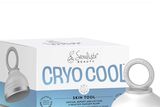 I've never really been into skincare gadgets. For me, they usually involve too much faff. I have too many appliances to charge as it is, and being prepared enough to have any additional gadget ready to go has simply seemed out of reach. I was never entirely sold on the idea that I needed them, or that they could add much to my routine in terms of improving my skin's appearance.
However, as a beauty columnist, I felt I owed it to you to spend some time researching and testing devices, so over the last few months, I have.
I began with Irish brand Haumea Skincare's offering, created and developed by Anna Forde, a skincare expert and owner of The Beauty Suite, an award-winning salon in Tuam, Galway. Forde's experience in the field led her to create three pieces of at-home skin technology, starting with the (1) Smart Sonic Facial Brush (€99.99 via haumeaskincare.com), which uses 12 adjustable pulsations to get rid of stubborn dirt and grime along with stimulating the skin. If you have a good cleansing routine (eg double cleansing with a hot cloth) you probably don't need it, but if you struggle to properly cleanse, it will do all the work for you (including making sure you're cleansing for long enough via a two-minute timer).
The (2) Light Therapy Mask Device (€149.99 via haumeaskincare.com) is the first product to get me properly interested in LED light. It feels lovely in the hand, and is designed to be smoothed over a serum or sheet mask for five minutes with the option of a red, blue or yellow LED light. Each colour increases the absorption of the active ingredients in your serum or mask, as well as stimulating various skincare benefits. Red, for example, targets fine lines and wrinkles, yellow reduces redness and inflammation, while blue is antibacterial. You can do this sitting in front of the telly — which always appeals to me.
The (3) Ultrasono Device (€229.99 via haumeaskincare.com), the most recent launch, was developed for use both at home and by skincare professionals, which immediately piqued my interest. Don't we all want professional-grade skincare at home? This device has two functions — to cleanse and tone. The cleanse mode uses 30,000Hz high-frequency vibrations and positive ions to get out every bit of trapped dirt and grime on the skin, along with sloughing off dead skin cells. The tone mode uses high-frequency pulsations to increase blood circulation and stimulate collagen and elastin production. When I use this device, I feel like it's working. My skin feels like it's had a salon treatment, stimulated and clean to a level I don't normally achieve at home and like it's absolutely drinking up my skincare products afterwards. I'm a big fan.
Not every skincare tool has to be high-tech, though. Cryo tools are great for soothing inflammation, even if the results are temporary. Seoulista's (4) Cryo Cool Skin Tool's (€25 via meagherspharmacy.com) aluminium cooling plates always remain cool, so there's no faffing about with the freezer.
Lymphatic massage also has an immediate impact on the face, and can be performed with the fingers, but tools like the (5) Penneys PS... Skin Fit Facial Roller (€8 in store) or any gua sha tool will assist with the process. YouTube can help you teach yourself the most effective techniques.
Buying Irish
Earlier this month, Nunaïa, the vegan skincare brand by Nicola Connolly, won the Green & Organic award at Cosmoprof, the world's leading beauty industry event. The winning product was the brand's Ground & Glow Skin Ritual Set (€129 via blarney.com), which includes Nunaïa's gorgeous Superfood Cleansing Balm and Nourishing Radiance Serum. This is no small achievement for Nunaïa, as it beat 690 international brands to be the winner. Anyone with an interest in sustainably packaged organic skincare will be a fan of these products.
Something old…
L'Oréal's Lash Paradise Mascara (€16.99 via boots.ie) is a staple of many a makeup bag for good reason. This formula feels smooth and silky, meaning it applies easily without clumping. One coat delivers on impact, with lashes looking at least doubled in volume and improvement on length too. Unlike some mascaras that deliver on the first coat, the lashes don't feel hard and spiky (which, personally, I do not enjoy). This may be down to the fact that the formula includes castor oil, which the brand says softens the lashes and prevents flaking. One way or the other, this is a product which is friendly on the wallet and delivers on impact. Plus, the pink packaging is pretty, and who doesn't need another pretty item in their life?
... Something new
Fenty Beauty consistently delivers. Its products perform just as you want them to, and Hella Thicc Volumizing Mascara (€22 via boots.ie) is no different. This product features a tapered bristle brush, and an intensely black, creamy formula which is noticeably different to any mascara I've used before. I was excited from the get-go. Lashes are immediately and dramatically thickened, but subsequent coats apply well without clumping. The tapered brush makes it easy to reach every lash without making a mess. Is it my new favourite mascara? It's certainly a contender.