Louise McSharry: Do eye gels really reduce dark circles, sagging and puffiness? Here's what I found
Our beauty expert has tried and tested a host of eye products to find the ones for that instant lift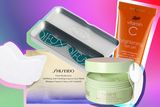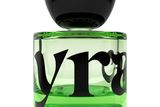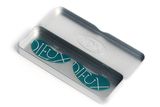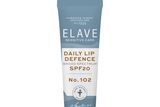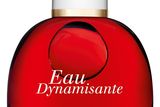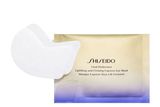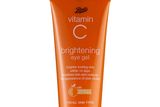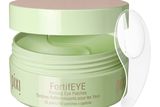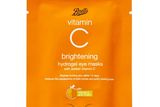 I was recently getting ready for a wedding when I posted a photo of myself wearing eye gels on my Instagram. Eye gels, for those who may not know, are essentially what they sound like. Crescent shaped gels soaked in serum, which stick to the under-eye area and are supposed to have an impact on the skin. I haven't historically been a massive fan of them, but I'd had a packet in my makeup bag for months and finding myself with a mild hangover and a bit of spare time, thought I'd pop them on for comfort. I was not expecting to get a swathe of replies from people looking for eye gel guidance.
'Do they actually work?', 'Which ones are those?', 'Do you have a recommendation? I need help!' — the replies came in thick and fast. My mission was clear: I needed to research and test eye gels and come to a final conclusion about their effectiveness.
My starting point was one of scepticism. I felt about eye gels the way I feel about sheet masks: they feel nice on the skin but they don't actually do much in terms of lasting impact. Having done some research, I have changed my mind a little.
As with a sheet mask, the eye gel's function is to ensure the skin drinks up the powerful ingredients of whatever serum it's been soaked in. This is nice, but if I'm honest, I don't think it will boost the effectiveness of the serum itself in a significant way, given the fact that most eye gels are recommended to be worn for a short time. When it comes to under-eye puffiness, however, I believe eye gels can make a noticeable difference. Not necessarily because they're magic, but because they're cold.
Coldness is one of the most effective tools in our arsenal when it comes to reducing facial puffiness, but not many of us have the time to sit with cold spoons or frozen cryotherapy tools in the morning. For this reason, an eye gel might be a solid addition to your morning skincare routine. You can pop them on (I like to keep mine in the fridge) and go about your other morning tasks, then take them off before you do your makeup or whatever.
With that in mind, here are some of my favourite options from those I tested. Dieux Skin Forever Eye Masks (€24 via cultbeauty.com) can be used with any serum or eye cream, and reused well, forever, in theory. These are great because there's no wasted product, — you simply apply it to your under-eye and then pop them on, and nothing goes in the bin.
Pixi Beauty FortifEye Toning Eye Patches (€24.95 for 30 pairs via cloud10beauty.com) have glowing reviews across the internet thanks to their impact on dark circles via ingredients like collagen, peptides and caffeine.
The presence of retinol in Shiseido Vital Perfection Uplifting and Firming Express Eye Masks (€84 for 12 pairs via boots.ie) means they make a real difference when it comes to the brightness and firmness of the skin under the eye.
Boots Vitamin Hydrogel Eye Mask(€2.49 for one pair via boots.ie) are also effective when it comes to brightening the under-eye, but you can buy the Vitamin C Brightening Eye Gelin a tube for €6.49 and likely achieve the same results.
In short — it's all in the serum. However, there is something to be said for eye gels' cooling impact on the skin, and they make me feel incredibly glamorous.
Buying Irish
As we move into the summer months, the focus returns to SPF (although, yes, you should be using it year-round). Elave products are consistently good, and the Irish brand's Daily Lip Defence SPF20(€9.45 via gardinerfamilyapothecary.com) is a great product to have in your arsenal. Formulated with sensitive skin in mind, this lip balm includes conditioning ingredients like shea butter and vitamin E, alongside the protection of SPF20. It's minty and fresh, and the men in my life are particularly big fans of it (and the rest of the Elave range, it must be said).
Something old…
Wellness fragrances are popping up everywhere these days, butClarins Eau Dynamisante (€47 for 100ml via clarins.ie) has been at it since 1987. At the time, it was labelled a 'treatment fragrance', which combined plant extracts and essential oils to create a citrusy scent that also invigorated the mind and spirit via the principals of aromatherapy and phytotherapy. According to Clarins' research, 80pc of women said it "provided an energising sensation" after two weeks' use, while 74pc said their skin was toned after application. I'm not sure I'm picking up all that they're putting down there, but there's no doubt that there is something invigorating about the freshness of this scent.
... Something new
Vyrao is the fragrance brand of Yasmin Sewell, who spent years working in the fashion industry while dedicating time to her personal passion for wellness and energetic medicine. In 2019, she decided to combine both endeavours and Vyrao is the result. As you might expect, each fragrance is designed with the wearer's spiritual and mental wellbeing in mind. Formulated with 80pc organic ingredients, each bottle contains an "energetically charged Herkimer crystal to promote the intention within". The bottles themselves are beautiful and the fragrances smell divine (€160 for 50ml at Brown Thomas). From the green and citrusyI am Verdant to the blend of Sicilian lemon, jasmine and vanilla that is Free 00, they are a joy to wear.