Louise McSharry: The best texture sprays for effortlessly cool hair
Our beauty writer shares how to add volume and lift to your tresses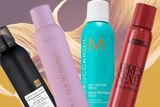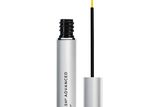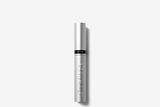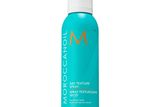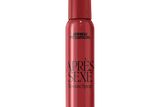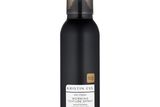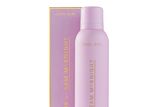 I can't put my finger on the exact moment that I decided I wanted to be a cool girl, but it happened pretty early on. From an early age, I had a keen sense of what did and didn't fall into the 'cool' category, and, sadly, most of what I was did not. Money was tight in my family, so I never had the right clothes. I didn't feel like I had the right body, and I certainly didn't have the confidence to look like I didn't care deeply about literally everything.
One thing I did have some control over was my hair, though. I saved my babysitting money to buy styling tools, and once I had a job and a bit of confidence, I committed myself to having exclusively cool hair styles.
It won't come as a surprise, then, when I tell you my ears perked up when I heard about(1) Sam McKnight's Cool Girl Barely There Texture Mist(€32 via brownthomas.com). This product aims to give you the kind of perfectly undone hair in the vein of coolness icons like Kate Moss and Alexa Chung. It's light and easy to brush out, which means you don't have to worry about the sticky, clumpy feeling some products can leave your hair with. This week, McKnight's range launched in Brown Thomas, so finally we can get involved.
McKnight has been a hairstylist since the 1980s, when the aim of a good hairdresser was to cut the hair so well that it wouldn't need any styling. Speaking to him this week, he told me that often clients would leave the salon with wet hair, letting it air dry into a natural style.
Since then, he's worked with the biggest names you can think of. Princess Diana, Christy Turlington, Gigi Hadid, Jodie Comer and Cate Blanchett are just some examples, but basically, if they have good hair, McKnight's probably done it.
It's clear that the kind of no-fuss, effortless styling he was trained to do in the 1980s is still at the core of his work and his product development. "It's about giving people the confidence to wear their natural hair. That's always kind of dictated my work, to this day," he says. What's cooler than being comfortable in your own skin, I suppose?
Of course, sometimes even the most comfortable and confident individual feels like their hair could do with a boost, and that's where texture spray comes in. It adds grit and volume as well as definition, and it's kind of a blend between hairspray and dry shampoo. If you have wavy or curly hair, it'll oomph it up and make it look less done. (As we all know, 'done' is the enemy of cool.)
Aside from McKnight's product, I highly rate (2) Andrew Fitzsimons's Après Sexe Texture Spray(€11.99 via boots.ie), which easily adds texture and lift to the hair and has a beautiful scent, making it perfect for days you're trying to get away without washing it.
(3) Kristin Ess's Dry Finish Working Texture Spray(€15.99 via boots.ie) also performs well and feels light on the hair, plus its black packaging is very chic (extra-cool points).
If you know you're going to wash your hair the following day, I also like(4) Moroccanoil's Dry Texture Spray (€22.70 via millies.ie) which provides great grit and volume but is quite sticky, so won't brush out.
In terms of application, simply spray your chosen product at the roots for lift or throughout the hair to establish the piecey, undone, cool-girl look of dreams.
Lost in translation
More and more people are getting a 'gloss'at the hairdressers, but what is a gloss and what does it do? Essentially, this is a 'does what it says on the tin' situation. A gloss is a semi-permanent treatment which adds shine, and can also add pigment and even alter the overall tone of the hair. Unlike permanent dye, hair glosses are usually good for the hair, and at-home gloss treatments are available.
Something old…
Lash serums still feel like a sneaky secret of sorts. Not everyone is on the bandwagon, probably because a lot of the most established products are hard on the pocket. I recently got back on the Revitalash Advanced Eyelash Conditioner(€130 via revitalash.ie) train after seeing a significant disimprovement in my lashes, and while it hurt me to spend the money, I knew I would get results. Having tested out many formulas, I've learned that most of them work, but none so far have worked as well as Revitalash, which launched in 2016. The key is patience. You need to apply the product consistently (I do it as part of my nightly skincare routine), and wait for eight to 10 weeks to see the real results, but wow will you see results. Consistent use results in the thick, long, fluttery lashes of dreams.
... Something new
At this point, most of us are familiar with Olaplex's hair products, which focus on 'bond-building' technology which works to repair and strengthen damaged hair. If you're blonde, you've probably used it. Now, the brand has turned its attention to lashes. Lashbond Building Serum (€68 via beautybag.ie) uses the same technology as the hair range in addition to what they've called Peptide Complex Technology to create longer, fuller lashes, as well as hyaluronic acid to improve lash condition. This serum is supposed to be used twice daily, and the brand's research indicates that users saw results in terms of length and fullness of their lashes within four weeks. This could be a contender!