10 ridiculous beauty tricks the Kardashians swear by
1. Khloe Kardashian uses breas cream on her neck
"It's got avocado oil and shea butter so when your boobs are growing you don't get stretch marks. I like it though, because it tightens your neck too. I've been using it every day for a year. Now people always ask me, 'Why do you have this?' hinting as if I'm trying to have a baby, and I'm like, 'No, no. It's just because I f**kin' like it'."
2. Contour everything
Kim put contouring on the map. And it might be the secret to all of her success.
"I powder my face, then I put on concealer, and blend it with a pink egg-like sponge. Then I contour all here – think of a three." [With her finger she draws an invisible three on the side of her face] "I go cheekbones, under chin, then the top."
Kylie Jenner puts her new ample cleavage down to this old trick. Which means her sisters have been doing it for years.
4. Washing your hair is optional
'For my hair, I don't wash it every day. We start out with a blowout on day one, then we go into a messier vibe the next day, and then we flat iron it and do a really sleek look on day three since that requires a little oil in the hair.
"Day four could be a slicked-back ponytail, and on the fifth day is when you wash it. That's a little excessive, maybe."
5. Lip service takes time
The secret to Kylie Jenner's plump pout? Nearly an hour in the mornings. Scott Disick revealed to Kendall: "Have you seen her do her lipstick? It takes like 40 minutes and then she like pulls one lip, pushes one out."
6. Learn to love laser
Kim Kardashian has had nearly all her body hair lasered off, she revealed. But it doesn't stop there - she also has laser facials and at home LED light therapy machine at home. Because, obviously.
"If you Google 2008 or 2007, I had the craziest, hairiest hairline, so I did laser it. Everyone would just Photoshop it every time I did a photo shoot [anyway]. I didn't really change the shape, I just got rid of all the baby hairs."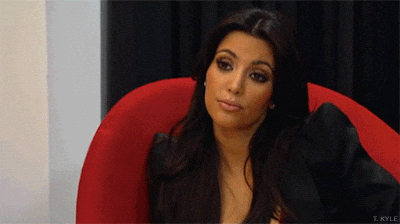 7. Cleanse from within
Kourtney announced in 2013 that oil enemas help her detox.
"I love oil enemas! I recommend them to all of you freaks...trust me when I say life changing! #kktny," the mother-of-three tweeted after she was filmed having an enema.
8. Keep it Natural
Kourtney shunned deodorant after giving birth as she believed it would harm her breast milk.
"Only because she doesn't believe in wearing deodorant because she thinks it's bad for her breastfeeding or something," he told Khloe when discussing her personal scent. In true Kourtney form, she didn't care and did what she thought was best for her babies.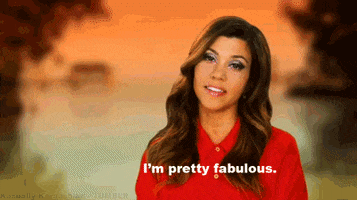 9. Breast is best
Khloe suggested Kim try rubbing Kourtney's breast milk into her psoriasis. It didn't work.
10. Butter isn't always the enemy
Kourtney once again tops the poll. She swears by one spoonful of ghee (clarified butter) every morning with warm water, 20 minutes before breakfast.
Online Editors
Follow @Indo_Style_
Promoted Links