Rising stars vs legends of hurling: Comparing Cork's Darragh Fitzgibbon vs John Fenton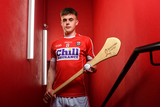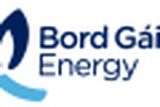 The variables involved in comparing different eras make it a tricky task. Equipment changes. Training and conditioning changes. Tactics change. Even the way the game is played changes.
For example, the nature of how hurling is played today means that the ground-stroke that is synonymous with our legend this week will probably never be repeated again. Yet, you'd be doing John Fenton's achievements a serious disservice to only contemplate that admittedly wonderful 1987 goal.
As part of a series in partnership with Bord Gáis Energy, official sponsor of the All-Ireland Senior, the U-20 Hurling Championships and the GAA Legends Tour Series, we'll be comparing rising stars and legends of hurling. This week, we look at two of Cork's finest.
Having had provincial success at minor level and going one better with an All-Ireland at U-21, Fenton had to be patient for his chance at senior. Considering that meant breaking into a side that was about to embark on a three-in-a-row odyssey, that's hardly a surprise.
A Munster medal as a substitute on his debut in 1975 was followed with disappointment with no involvement in the subsequent All-Ireland semi-final defeat to Galway.
Further disappointment followed with his 1-2 in the Munster semi win over Tipp not enough to secure a spot for either final as the Rebels went on to retain Munster before beating Wexford to collect a first All-Ireland in five years.
Two more Liam MacCarthy's came in 1977 and 1978 with Fenton at least winning a medal as a non-playing sub in the latter. But for any player, particularly in that era, it's getting on the pitch that really matters.
With Cork looking to emulate their famous 1941-44 team and become only the second side to manage four-in-a-row, Fenton finally got a run of starts in 1979 and won a second Munster medal. However, with a famous four looking likely, the miles on the clock finally caught up on the rest of the squad as Galway ended their dreams in the All-Ireland semi.
That defeat had an end of an era feel to it and sure enough, a number of Cork's most famous sons stepped away from the panel. While Fenton added his first national medals with league wins in 1980, where his 1-4 in a replayed final was instrumental in finally shaking off Limerick, and 1981, it was a time of rebuilding and those successes weren't repeated in championship hurling.
While Cork rebuilt, Fenton was brought more to the fore but 0-6 in the final wasn't enough to stop the Rebels finally losing their grip on Munster as Limerick gained instant revenge for the league defeat. A semi-final defeat to Clare the following year begged questions of the direction Cork hurling was moving.
Once again, the search for a winning formula found Fenton marginalised by the selectors. After contributing two points from the bench when Cork recaptured Munster in '82, the Midleton man found himself dropped from the panel altogether as Kilkenny put 11 points on them to ensure Liam MacCarthy wouldn't be heading back to the banks.
Such disappointments may have made others consider their future yet Fenton's persistence was finally about to pay off.
1983 had seen him restored to the starting XV as Waterford were routed in Munster. An All-Ireland final against Kilkenny was the prize. The September 4 clash would be the player's first start in a showpiece yet the vagaries of the selection panel was to strike one last time.
With Cork chasing the game and closing what had been a nine-point deficit, Fenton was hooked for Francis Collins. With no disrespect to Collins, a fine hurler in his own right, it's often been remarked that if Fenton's ability to claim long-range scores had still been available, the Cork comeback may not have fallen short at two points. The fact that his season's play was enough to warrant a first All Star could be said to back that viewpoint up.
Yet 1983 ultimately proved to be a turning point. Midleton's capture of the county and Munster Championships and Fenton's 1-10 against Borris-Ileigh in the latter final was certainly eye-catching and the club success meant he would be Cork captain for 1984, the GAA's centenary year.
For readers of a certain vintage, that year will be remembered for the Centenary Cup, a competition of interest in these days of debate about decoupling the provincial tournaments from the All-Ireland. A nationwide open draw and straight knock-out format saw Cork come through ties against Roscommon, Clare and Offaly before an unlikely final against Laois.
While Laois couldn't replicate the form that had seen them dispose of Limerick, Tipperary and Galway, that was of no concern for Fenton and Cork. The midfielder's tally of 0-5 helped en route to a 2-21 to 1-9 win and gave Fenton his first opportunity to raise a trophy as Cork captain.
More would follow in that centennial season as the Midleton man came into his own. 1-7 in a semi-final win over Limerick and 0-7 against Tipp in the final saw Cork retain Munster, with Fenton top-scoring in both games.
He did the same in the All-Ireland semi versus Antrim with 12 points and only Seánie O'Leary's haul of 2-1 in the final matched Fenton's 0-7 as Offaly were brushed aside 3-16 to 1-12.
A special season for the GAA had turned into a special season for Fenton as he lifted three trophies and finally got his longed-for Celtic Cross on the field of play. A second All Star and the Hurler of the Year award topped a remarkable year which saw the midfielder finish top championship scorer with 1-33 over his four games.
By now a must-pick in the starting line-up, '85 saw a fourth Munster title in a row although a Galway ambush to the tune of 4-12 to 5-5 in the Croke Park semi saw Liam MacCarthy slip away despite Fenton's own tally of 2-2. That, added to scores of 1-4 against Limerick and 1-5 against Tipp, earned a third consecutive All Star.
The opportunity for revenge wasn't long in coming and a fifth Munster title on the spin, with Fenton top-scoring in the final once again (0-8) to end Clare's hopes set it up.
A facile victory over Antrim probably wasn't the best preparation for that shot at redemption, with Galway's hammering of Kilkenny in the other semi seeing the Tribesmen installed as overwhelming favourites.
Although Fenton may have mixed memories of the game, it was his fifth-minute penalty that sent Cork on their way. Carrying an ankle injury from a knock 20 minutes in, the day of Fenton being the first to be hooked by the selectors had clearly passed.
Moved initially to the wing and then right into the corner, a badly limping Fenton fired another four frees over before finally succumbing and being withdrawn on 41 minutes. But his teammates kept the flags flying. A final score of 4-13 to 2-15 was enough to send the MacCarthy Cup back Leeside and secure a third All-Ireland medal for Fenton. The by now ubiquitous All Star duly followed.
While that run would prove to be the peak of Fenton's career in terms of honours, there was still time to write one last chapter. And despite his glittering honours list, it's what happened in that 1987 Munster semi-final replay against Limerick that he'd become most remembered for.
In the present day, 'ground-hurling' is almost a dirty word. Yet, despite the huge skill levels on view in the 21st century, there was a beauty about that strike that makes it a shame if the skill is lost to the game.
"That's touched on by Jim Cashman into space. Thomas Mulcahy with Leonard Enright. Comes for John Fenton. OH, WHAT A BRILLIANT GOAL! That's a smashing goal and the smile on John Fenton's face says it all."
We need your consent to load this Social Media content. We use a number of different Social Media outlets to manage extra content that can set cookies on your device and collect data about your activity.
Even Ger Canning's commentary can't convey exactly what fans eventually voted as number four on the GAA's Top 20 moments of all-time in 2005. As Mulcahy comes back from the forward line to scrap for the ball, there seems to be no danger after he challenges the late Limerick great, Leonard Enright.
Yet, with one flick of the ball forward, Fenton seized his chance and wound up a swing Jack Nicklaus would have been proud of. From nearly 50 yards, the then 31-year-old pulled with a ground strike of such ferocity that left Limerick keeper and close friend Tommy Quaid diving full-length with not a sniff of a chance as the sliotar tore into the top corner.
Unfortunately for the Rebels, that win was as good as it got that season and with an ageing team, another replay and extra time in the final was a bridge too far. Despite 25 points over the two games from Fenton, a three-goal burst in the extra period saw Tipp end Cork's five-year domination of the province.
Fenton himself finished the game in the corner carrying a leg injury once more. And despite a final All Star, decided enough was enough after a 12-year inter-county career.
It speaks volumes that for all the goals he scored, a Google search for 'John Fenton goal' (and if you haven't already watched it, then do so) instantly brings up various videos of that one. And while expecting Darragh Fitzgibbon to produce something similar is probably wishful thinking, the young Charleville midfielder has shown enough in his nascent career to mark him as a player that could have as big an impact in other ways.
A Bord Gáis Energy Munster U-20 medal in 2018 was as good as it got for Fitzgibbon in the underage grades with his part in the final against Tipp curtailed by injury after 22 minutes. But his huge potential had already been noticed by that stage and he'd been a fixture in the senior team for a year by then. In fact, his first provincial medal had actually been the previous year after the seniors' win over Clare.
Unlike Fenton, Fitzgibbon passes on the free-taking duties with Patrick Horgan the man in possession of that honour at present. However, Fitzgibbon has been known to take that responsibility for his club with his prowess from the dead-ball visible as he inspired Charleville to turn around a 10 point half-time deficit against Feakle to win by three last October.
While the way Cork's season has ended this last three summers is disappointing for everyone Leeside, Fitzgibbon has gone from strength to strength. Having two All-Ireland semi-finals played by the age of 21 is impressive by any standards.
An All Star in 2018 was just reward for a superb season which saw Cork retain Munster but just fall short to eventual champions Limerick after extra-time in a heart-breaking see-saw semi. Fitzgibbon had been at his best as his four points helped the Rebels into a six-point lead on the hour only for the Treaty-men to haul them in.
While this season's surprise quarter-final defeat to Kilkenny will mean a long hard look at the future in the county, there's little doubt that Darragh Fitzgibbon will have a big part to play in it. His clean ball-striking and ability to burst out of defence and midfield and land long-distance scores is up there with the best. And as shown in that club game against Feakle, his expertise with the dead-ball means that taking on free-taking responsibilities in the future can't be ruled out.
But there was one thing in his debut season that first made this writer sit up and take notice. While ground-hurling may be a dying art, the one part of the game it still endures in is with the sideline ball.
To see a 20-year-old rising star line up a sideline cut from a good forty yards from the Canal End posts in an All-Ireland semi, wind up a swing and send it sailing over the bar as Fitzgibbon did against Waterford was a beautiful thing. And it brought just a sliver of hope that maybe someday there'll be another ground-stroke from play that can sit alongside John Fenton's in the list of legendary hurling moments.
We need your consent to load this Social Media content. We use a number of different Social Media outlets to manage extra content that can set cookies on your device and collect data about your activity.
Don't forget to catch up on this series' previous comparisons of Waterford's Shane Bennett and John Mullane, Galway's Conor Whelan and Joe Cooney and Dublin's Paddy Smyth and Des 'Snitchy' Ferguson.
Bord Gáis Energy has created the first ever dedicated Hurling GIF and Sticker Library.
Hurling fans will be able to access over 180 GIFs and stickers to use on social media posts throughout the summer. The Bord Gáis Energy Hurling Gif library includes player reaction stickers, county stickers, match clip GIFs and some of the most common phrases you tend to hear at GAA grounds over the summer! Simply search 'Bord Gáis', 'Hurling' or your county name in a GIF search bar on Instagram, Twitter, Facebook or your private messaging platform.
Sponsored by Bord Gáis Energy