Recruitment and hiring trends to watch for 2019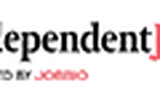 Aoife Geary - Independent Jobs
In a candidate driven market, there are a number of key trends that will affect the hiring and recruitment industry in 2019.
Here's what we can expect in the new year.
Rise of employer branding
Employment rates will continue to climb in 2019 and as such hiring managers will need to come up with more innovative solutions to convert skilled talent. Employer branding is one strategy that has come to the forefront of recruitment in recent years with that trend set to continue in 2019. Employer branding content that educates talent on company culture and values in an original and authentic way can slash your cost per hire and lead to more relevant applications.
In a recent study of HR managers, 79% said investment in employer branding drastically reduces hiring costs while 75% said that the quality of candidates has improved since investing in their employer brand. 2019 will see more companies utilise video, article content and social media to reach new talent.
We need your consent to load this Social Media content. We use a number of different Social Media outlets to manage extra content that can set cookies on your device and collect data about your activity.
Inbound hiring prioritised
Inbound hiring is a strategy that creates a continuous flow of incoming candidates by
leveraging the principles of inbound marketing. It focuses on attracting, engaging and converting candidates by building relationships, rather than just applications.
40% of hiring managers said their biggest challenge is engaging qualified candidates. Traditional jobs boards and advertisements are ineffective and so these hiring managers are looking for alternative ways to reach talent. While most companies will have some level of social media strategy in place, traditional media is often disregarded in modern recruitment. However, traditional media can provide a valuable way to connect with high calibre audiences. This has been particularly true in the wake of Cambridge Analytica and 'fake news' revelations which have sparked a return to more trusted media organisations. Whether it's a reputable mainstream publication or a specialist title, media sources are a great way to target passive candidates, ensuring you have an always-on hiring process.
Flexibility becomes non-negotiable
In the war for talent, recruiters need a thorough understanding of what today's candidates are looking for. High salaries and shiny perks may always be a hook but it is freedom and flexibility that candidates value the most. Research shows that better work-life balance is the top improvement talent want to see in the workplace for 2019.
Hiring managers need to offer employees greater autonomy over their working hours and days and think about what policies they can introduce to allow for more freedom within workflows and structures. Does your company allow for remote working for example? Or do you offer flexitime to employees?
Mobile applications surge
Mobile will become even more of a focus for recruitment professionals in 2019, as applications from mobile devices continue to rise. In a recent survey, 86% of HR managers have seen a sizeable increase in candidates favouring mobile applications. It may sound simple but facilitating mobile application is a fundamental part of the candidate experience and one that needs to be prioritised to avoid poor conversion rates.
The future of the workspace
As our work priorities and practices evolve, so too do our workspaces. The traditional office environment is becoming defunct as a rising number of companies flock to coworking spaces. It's not just for young startups, larger corporates such as Microsoft and IBM are also moving their operations to coworking buildings.
It's becoming a priority for talent too with 28% of people surveyed saying they would like to see a move towards coworking spaces in 2019.
A burgeoning community, innovative events and better flexibility are just some of the reasons cited for the accelerated growth of coworking spaces. WeWork alone boasts 514 office locations across 97 cities worldwide. It's known for its prime locations, bright spaces and large breakout areas to encourage networking and collaboration.
Powered by: