"More than just a job": How one Irish company is putting the care into homecare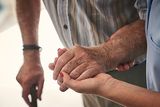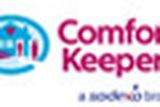 "It might only be for a short time due to serious or palliative illness but being able to support a family at that time is very special."
Bríd Gould, recently named CEO of the Year at the All-Ireland Business Awards for her work with homecare specialists Comfort Keepers, knows the importance of putting people first.
Having trained as a nurse in London and worked in St James's Hospital in Dublin, Bríd joined the company in 2007 and was appointed CEO in 2014.
Comfort Keepers provides quality care and support for people who want to live at home through life-changing illnesses or as they get older. Its 1600-strong workforce continues to grow across the country.
Since 2012, Comfort Keepers has been a HSE preferred provider of homecare services, due to its professional management and governance around the delivery of care.
"The majority of people come into homecare because they want to make a difference in their local communities," explains Bríd.
"To care is much more than a job, it becomes part of who you are."
Helping people to stay in their own home
Bríd expresses her support for the government's commitment to enhance funding and provide better choices for people when it comes to home care. At Comfort Keepers, the teams work hard to meet the demand for services and the societal need for homecare, as one person in Ireland turns 80 every half hour.
Last year, it was announced that a statutory home care, Fair Deal-type scheme would be in place by 2020, something Bríd is anxious to see brought through on time to ensure greater choice for individuals and their families.
"There's much written about people who do want to stay at home. If you want to stay at home, we can support you and help you to maintain your quality of life.
"It's around providing comfort to somebody who wants to stay at their own home and their own community. There's great evidence to suggest that those who do stay at home thrive in their own community with the right supports in place."
Given the growing demand for their services, as an ageing population grows, the biggest concern for Comfort Keepers is sourcing enough carers or people who want to become carers to meet that demand. We asked Bríd what she looks for in someone seeking a role within the company, and particularly those who are looking for work as homecare professionals.
"How do we find caring, compassionate and kind people? I can train anyone how to care as a task, but we can't train you to be caring. Being caring is a vital requirement of the role."
Being able to "understand a household" is essential for the care teams at Comfort Keepers.
"They are guests in our client's homes," explains Bríd.
"Our recruitment process is underpinned by our ethos and is designed to find the right people with the right values. It is a very rigorous process because we take our responsibility very seriously and understand the privilege of going into the heart of people's homes.
"All of Comfort Keepers staff are garda vetted, reference checked and double-checked, and we ensure that they are fully trained, through our QQI accredited training department, thus ensuring our staff have all the skills to deliver an excellent service. We work hard at the recruitment and retention of our people.
"The welfare and wellbeing of all our Comfort Keepers is incredibly important to us, as is the recognition of the work, commitment and contribution they make to society each and every day. Our annual CK Stars Awards give us the opportunity to celebrate all their good work."
Bríd points out the need for more people to consider a career as a carer.
"We need more people throughout Ireland to consider caring within their communities and also to see that it can be a very fulfilling career. At Comfort Keepers we work to develop, progress or promote our staff through the company. Our team do an excellent job in supporting new carers through training, mentorship and continuous development."
By providing patients with the support they need outside of a hospital setting, carers allow these patients to retain their independence and stay in familiar settings.
"There is no greater joy than when a client leaves a hospital to go to their own home and community and get the support they need through homecare.
"It might be only for a short time due to serious or palliative illness but being able to support a family at that time is very special. We are so privileged to be a part of that."
"I am very proud to be part of a growing, thriving, socially impactful industry."
Comfort Keepers has been recognised for its commitment and dedication to quality of care. They are ISO 9001:2015 and EIQA accredited and have won many awards over the years for their excellence.
If you would like to talk to a member of the Comfort Keepers team about their services, contact (01) 8921302, email  care@comfortkeepers.ie or visit the company's website.
We need your consent to load this Social Media content. We use a number of different Social Media outlets to manage extra content that can set cookies on your device and collect data about your activity.
Sponsored by: