8 signs you've got the wrong glasses
You've had your glasses for years, and maybe they were the right glasses at one time, but perhaps you're noticing that they're just not quite working for you now. Here are some signs that this may be you.
Straighten your ears
No matter how hard you try you can't get your glasses to stay straight, they just won't align properly! No amount of wiggling your nose or lifting your eyebrows will make any difference. You could get corrective surgery to straighten your ears so your glasses stay straight on your face, but perhaps that's not the best option. 
Constantly on and off
You find yourself constantly taking your glasses on and off. You start a sentence and then take them off, and then put them back on again. Sure, sometimes it's for dramatic effect, but the fact is you can't see with them, can't see without them.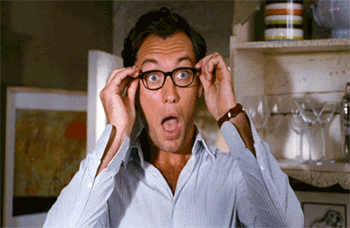 The dreaded glasses chain
You've come very close to getting a chain for your glasses because you take them off and put them on so much. However, you're neither a geography teacher, nor a playwright so you should probably desist for the immediate future from giving in and going full intellectual look. Part of you wants to though.
Looking over your frames
There you are tapping away on your keyboard and someone asks you a simple question, you turn your head and stare them down, eyes glaring over the frames of your glasses. You can see from their reaction that you're looking particularly stern. You don't mean to, it's just you see them better without glasses and you need the lenses to see what you're doing. For their sake, you need to get the right glasses. You're actually lovely, and don't mean to stare them out of it.
Netflix in bed
If you've ever tried to watch President Underwood deliver one of his to-camera monologues sideways while falling asleep on your glasses you'll know, it's not the relaxing time it should be. The morning is then spent rummaging around the bed for the glasses before you get dressed. In fairness, this would happen no matter what glasses you had, but a pair that fitted properly would probably stay on your face at least.
Behind the ears
Wearing your glasses is like attaching a vice to your head behind the ears and brings on insidious headaches. Glasses should feel like you're not wearing glasses.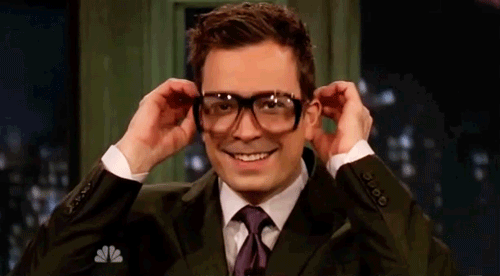 On the nose
Every time you take your glasses off, someone asks you if you've broken your nose; big red marks on the bridge of your nose are a sure sign that your glasses just don't fit you correctly. This can also lead to painful headaches, and may make you wish you didn't have to wear them at all.
The fuzz
No matter how much you clean them there's always a cloud of fuzz in the centre of your field of vision. It gets so you like it. In a warm, comforting kind of hazy way. That is until you try a new pair and everything becomes crystal clear. And you're back in the room.
With Digital Precision Eyecare, Specsavers' staff are using tablet technology to calculate the important measurements needed to fit your lenses. And, their state-of-the-art software allows them to show you how different lens options will improve your glasses with a 'real time' demonstration.
This clever new technology also helps us to select the best varifocal lenses for your chosen frames. What's more, we can show you how your varifocals work and how to get the best out of them.