Louis van Gaal wants Roy Keane as his assistant at Manchester United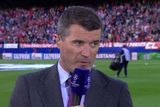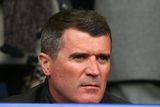 Louis van Gaal wants Roy Keane as his assistant at Manchester United, if he is given the job at Old Trafford, according to reports.
Dutch manager van Gaal is the favourite to take over at Manchester United after the sacking of David Moyes yesterday morning.
He is said to be considering Republic of Ireland assistant manager Keane as his new number two should he win the race to replace Moyes and sees the former United captain as someone who is familiar with the club and is not afraid to speak his mind.
The Dutch manager was a huge admirer of Keane as a player and sees his United experience as vital, according to reports this morning.
Republic of Ireland manager Martin O'Neill is aware Keane would relish the opportunity to get back into day-to-day management.
While compensation would have to be paid to the FAI, Manchester United would easily be able to afford it.
However, there are significant issues which could derail Keane's return to Old Trafford.
While the Corkman has been critical of Manchester United and Alex Ferguson in the past, he pointed the finger of blame at Manchester United's players last night and said they should be 'ashamed' of their role in David Moyes' dismissal as manager.
Ferguson will be involved in the search for Moyes' successor and he may veto the appointment due to the breakdown of his relationship with his former skipper.
Keane and Ferguson have been involved in a very public spat since the publication of Ferguson's autobiography last year when he slammed Keane's departure from Old Trafford.
The Corkman believes that Moyes deserved a longer stint at Old Trafford and feels that a combination of an underperforming squad and inadequate support in the transfer market contributed to his downfall of the ex-Everton man.
"I think it's a shame," said the Ireland assistant last night, "I think he should have been given more time and I think some of the players at Man United should be ashamed of themselves.
"I think they really let him down.
"He certainly had a hard start last summer when he took the job, I think the chief executive (Ed Woodward) didn't get the deals done that he wanted.
"There was a lot of negativity, they had a slow start and no momentum."
However Keane, speaking in his role as a pundit on ITV, refused to blame his old manager and current foe Alex Ferguson for his part in Moyes' appointment.
"I wouldn't necessarily say it was his pick, he obviously put his name forward and the club eventually had to make the decision.
"You obviously can't be critical of Alex Ferguson.
"For David Moyes... to be seventh in the league is disappointing, he will take responsibility for that but you still need people around you to help you in every way you can.
"I don't think he's had that support, particularly from the players.
"I think he deserved a bit more time, definitely."