Video: Robbie Keane completes UEFA 'B' Licence and talks the about his best coaches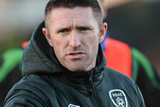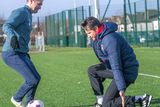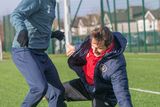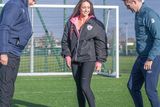 Republic of Ireland captain Robbie Keane was in IT Carlow for the past days his UEFA 'B' Licence with LA Galaxy team mate Carlo Cudicini.
The Most Valuable Player in the MLS is now just one step away from achieving his 'A' licence and looked like a pro as he put a group of young players through their paces.
A UEFA A and B Diploma course is now run in Carlow IT and backed by the FAI.
"The players have been fantastic and the coaches have been mentoring me. Overall I really, really enjoyed it," Keane said.
"It's been an eye-opener. I won't be giving manager's as hard a time as I used to be."
Asked the best coaches he ever played under, Keane added: "I've been very lucky to play under some good coaches.
Certain coaches get the best out of you and for me Gordon Strachan, a great coach in the way he treated the players, and Martin Jol as well."
Watch the full interview with the FAI below:
Here is some behind the scene footage: