Europe needs Rory McIlroy 'at 120 per cent' to have Ryder Cup hope – Sergio Garcia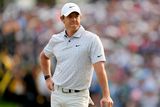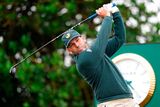 Sergio Garcia says he resigned from the DP World Tour because Luke Donald told him he had "no chance" of being a Ryder Cup pick.
Speaking ahead of the LIV Golf Series event in Washington, Europe's record points-scorer added that Donald will need Rory McIlroy "to recover" and be at 120pc if they are to have any chance of winning back the trophy in Rome.
"I talked to him (Donald) two or three weeks ago," said Garcia, who came through final qualifying for the US Open on Tuesday. "Obviously I had to make some decisions when it comes down to the DP World Tour, and I wanted to see where I stood in regards to the Ryder Cup.
"Luke obviously is a good friend, but he made it - I wanted him to be sincere and tell me the truth, and he pretty much told me that I had no chance. Obviously that made my decision a little bit easier. It was sad because I felt like not only because of my history but the way I've been playing, that I probably could have a chance, but it didn't sound like it, so that's what it is … it sounded like my chance was slim to none."
Garcia, Lee Westwood and Ian Poulter resigned their DP World Tour memberships after being handed massive fines for playing LIV Golf events without a release.
But while Garcia said he had no regrets, he admitted that he'd hoped to team up again with Jon Rahm in Rome after they finished as Europe's top scorers in that 19-9 hammering at Whistling Straits in 2021.
"I think we were all thinking and hoping that they would be smart about it and still have options open, because at the end of the day, I'm still European," Garcia said. "I'm Spanish, and I want the European team to win and do the best they can there and have the best chance at winning the Ryder Cup, obviously.
"I was excited about the possibility of playing with Jon again, and I know that Jon was also excited about that possibility, too. Unfortunately it doesn't look like it's going to happen, at least for now. But it's what it is, and you have to move on. I can't just be sitting here crying that I'm not going to play the Ryder Cup.
"It's what it is, and I just hope that all of them and obviously I hope Rory recovers because I think the team is going to need him to be 120pc if they want to have a chance of winning. Hopefully they'll all get there with the best chance possible."
Meanwhile, Pádraig Harrington blasted a bogey-free, course record eight-under-par 64 to lead the KitchenAid Senior PGA Championship by two shots from Japan's Katsumasa Miyamoto at Fields Ranch East in Dallas where Paul McGinley opened with a 73.
At the KLM Open, Tom McKibbin's one-under 71 left him 44th, eight shots behind Spain's Jorge Campillo with John Murphy back in joint 66th after a 72. In Denmark, Paul Dunne returned to form at the Copenhagen Challenge, carding a two-under 70 for tied 10th, three shots behind American Julian Suri.
Charles Schwab Challenge, Live, Sky Sports, 9.0pm Dutch Open, Live, Sky Sports, 12.30pm