A Quick 18 with Shane Ryan: From Slaying the Tiger to losing a chapter
Author Shane Ryan on his big life challenges from writing golf books to his dream of breaking 80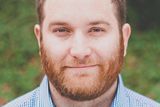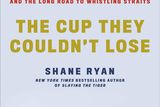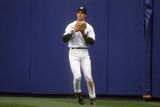 Shane Ryan
Handicap: 16
Club: Hillandale Golf Course, Durham, NC
Shane Ryan didn't play golf until he was asked to write a book about the up and coming stars of the PGA Tour. "Slaying the Tiger: A Year Inside the Ropes on the New PGA Tour".
He took up the game and fell in love and the book became a New York Times bestseller, leading to another commission to write The Cup They Couldn't Lose: America, the Ryder Cup, and the Long Road to Whistling Straits.
During the PGA Championship at Oak Hill we took advantage of early starts and rain delays to do the Quick 18. ​​
1. How's your golf? It's good. My dream is to break 80 and my best score ever is 84 right now. I often think I've figured things out but at Hillandale where I play, there's a lot of out of bounds. And so there's always a hole where I may end up with a 10 or 11 and I'll end up shooting an 87 or something going, boy, if I didn't shoot 11 on that one hole...
2. How did you get started in the game? My stepdad always wanted me to play but I would play football, basketball, baseball, and I was never interested. I didn't like watching it and he always had it on TV all the time. It bored me to death. Then in 2013, I got a book deal through various crazy things to write about the PGA Tour (Slaying The Tiger).
At that point I thought I should probably learn to play this game, and then took it up seriously. And of course, I fell in love with it and got obsessed.
​3. Choose your weapon….Driver or putter? And why? I've struggled so much putting lately and I always thought in sports I was someone with good touch. Putting I just feel it's really embarrassing. My driver can be a little wayward but sometimes I feel like I get in rhythm with it. So I'll take driver.
​4. Links or parkland? Why? Definitely links because it would still be a novelty to me because most of what you play in America would be parkland style. So any kind of links or links adjacent course, like Pinehurst, that's always fun to me.
5. When were you happiest on the golf course? At Whistling Straits. When I was writing the Ryder Cup book, they asked me if I wanted to play the course. And I said, yeah. So they set me up before everyone, just by myself walking. Being on Lake Michigan constantly reminds be about upstate New York, where I'm from. Not to overstate it, it was a nostalgic/romantic kind of day. So that was cool.
6. Who was your sporting hero as a kid? I had a tonne – Joe Montana, John Elway, Michael Jordan. I loved Steffi Graf, the tennis player. I think I had a young crush on her when I was six or seven years old. But I think probably, Paul O'Neill for the Yankees would be the closest. He was an outfielder and a really good hitter.
​7. Name a colleague you especially admired when you were coming up in the business. People at Sports Illustrated like Steve Rusin and Rick Reilly. And then David Halberstam who unfortunately passed away in a car accident. Lots of people were really helpful to me when I was starting.
8. What's your golfing ambition? Do you have one? Breaking 80 would be great. I don't know what it is about me but I almost don't care where I play. If you told me like, I'll fly you over to St. Andrews tomorrow, it would be great. Don't get me wrong. But with all the inconvenience of the flight. I'll just stay here and play at home.
9. Name your dream fourball (they don't have to be golfers). And name the venue. My favourite writer is Nabokov. And I think he would be an absolutely miserable person to play with. He would be grumpy and he would insult you, but I'll take that for the experience, so I'll go with him. My favourite movie director Wes Anderson, who I'm sure doesn't play golf, but I think he would like the fashion of it. Then I'll go with Stuart Murdoch, the frontman with Belle and Sebastian. So those three guys at Hillandale, my home course or St. Andrews, because it is so gorgeous and historic.
10. What are the proudest moments of your career to date? It would have to be finishing the books, which depended on outcomes that happened pretty close to the publication date. For the Ryder Cup one, I had a month where every single day I was writing this book and I wrote the Steve Stricker chapter and I was so happy with it. And then in front of me, the word processor screen all turned to stars and I lost everything. Once I figured out I couldn't rescue it, I immediately just went and wrote it again. When I was finished, I was patting myself on the back for my resilience because anything else and I was dead.
11. If I gave you a mulligan in your career, what would it be? It was 2014 at the Open Championship in Hoylake and there was a rain delay. And so I wrote one of these things you write in 30 minutes. Tiger Woods has gone. Let's focus on the young guys. The headline was: He's totally, unequivocally done. Now fast forward to when he wins the Masters five years later and the entire internet is coming down on me saying, look at this moron who said Tiger was done. I still think it's kind of funny. I wouldn't take it back.
12. If you had just one more round to play, where would it be? Don't say Augusta National unless you absolutely must. A course right by me in Sanford, North Carolina called Tobacco Road by a designer called Mike Strantz, who passed away young but was truly I think a genius. It's such a weird place and so beautiful. There's so many blind shots so many people hate that course but then there are people who love it and I am one of those people so I'm probably going to torture myself there.
13. What's your favourite par three? The seventh at Pebble Beach.
14. If you could change one thing about yourself, what would it be? I would cure myself of all fear.
15. What's your most treasured possession? The real answer is my laptop because my whole life is on the internet. If there was a fire, I'd just save the most expensive thing I could save, like my television.
16. If you could change something about your golf, what would it be? I would make myself a great putter. You're 50 feet away and you know, you're going to two putt.
17. Who's your favourite golfer of all time? Why? Seve. I don't buy into the romance of Seve. I think he was a really tough, ornery, difficult person at times. I studied him a lot for the Ryder Cup book and what a strange man. One of the strangest professional athletes ever. He's someone I'd compare to Michael Jordan, in the sense he was great at holding a grudge and has a lot of psychological things going on. But magic, right? Just like, totally possessed of a certain magic.
18. What's your idea of perfect happiness? Being with my family, home. Travelling gets harder and harder for me. So just being home. Maybe playing a game outside. Just simplicity. I'm just enjoying the people around me and then truly existing in the moment to use the cliche. Yeah, it's hard even when you're in those moments to actually have that but that's the idea.