Gang of men assault Olympic medallist John Joe Nevin, leaving him with suspected broken leg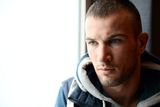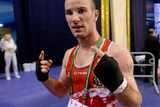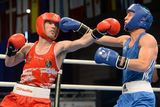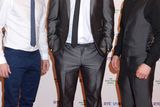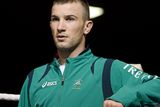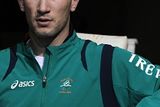 Olympic medallist John Joe Nevin was the victim of a vicious assault this morning.
It's feared the sportsman has sustained a broken leg.
It's understood a gang of men went to Nevin's house at Ardleigh in Mullingar this morning at approximately 10.30am.
The boxer was assaulted during the incident - he has sustained serious but non life-threatening injuries including a suspected broken leg.
He was taken to the Midland Regional Hospital in Mullingar, but was expected to be transferred to Tullamore hospital l which has a specialised orthopedic unit.
The 25-year-old boxer only recently turned professional and made his debut as a pro in a super featherweight bout on St Patrick's Day against Alberto Candelaria, winning by a unanimous decision.
However, if he has sustained a broken leg, this will seriously affect his training schedule and could hamper his career.
A man and woman in their twenties are also believed to have been injured during the attack.
Nevin was born and raised in Mullingar, and has a large extended family living in the Co Westmeath town.
It is understood there have been a number of serious incidents in recent weeks involving altercations between members of a number of families in the area.
Nevin won a silver medal for Ireland at the 2012 London Olympics - he is a popular figure within the town with one local publication recently voting him their 'Sportstar of the Year'.
John Joe Nevin's US based manager Tom Moran told independent.ie: "Just got off the phone with John Joe and he should be headed into surgery shortly. His leg is broken in two places, so hopefully things will be clear after the doctors work on it."
Gardai are launching an investigation into the incident and anyone with information is asked to contact Mullingar Garda Station 044-9384000 or the Garda Confidential Line 1800 666 111.