Jack McCaffrey: Leaving the Hill behind for the plains of Africa
'If I am involved in football again, would I be glad to say the only summer I took off was to go and play football in America? This is a good clean break'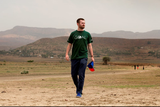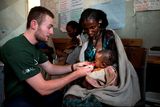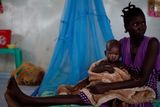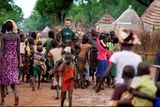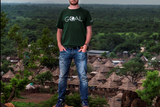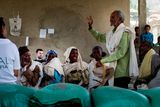 Dermot Crowe and photographer David Conachy travelled to Ethiopia with Jack McCaffrey to tell the story of a remarkable young man who realises there is more to life than football
Monday, June 6
Addis Ababa
In this city almost 4,000 miles from home, Jack McCaffrey is the same as anybody else. He can walk the streets with little risk of being recognised. It is unlikely anyone will ask him how the Dubs are going to do this year. He arrived early this morning on an eight-hour flight, leaving the day after Dublin defeated Laois in the Leinster Championship. In a local hotel room, he reveals what motivated him.
The hours pass and the light slowly empties from the room with the onset of dusk. He is not having an existential crisis but there is a clear disassociation from the life which had begun to define him, at least in the public eye. For now, he is no longer bound by a rigid training schedule. He isn't fretting over his diet. Or how Kerry are looking. He speaks of this strange new liberty, and why he, the 2015 Footballer of the Year, at the top of his game, opted to walk away.
His journey starts here, in the Ethiopian capital, where for a week he will be GOAL's ambassador. His itinerary will bring him north on Tuesday to areas affected by severe drought, visiting gravely malnourished children at centres run by GOAL, and he'll meet and be pictured with farmers converging at stations to gather grain. He'll pass scenes of abject poverty and farmers in the fields with primitive wooden ploughs doing the kind of intensive labour that makes a Dublin training session seem a walk in the park.
On Thursday he will fly south to Gambella near the border with South Sudan to observe first-hand how the organisation is handling a major refugee crisis, tens of thousands having come over the border to escape conflict. Before all that he relaxes in his chair and deals with each question that comes his way.
Like this one: some, of a more zealous position, might now question your love of football and devotion to it. What would you say to that?
"Well, I hope to be involved in the GAA for the rest of my life, at some level. And I don't think anyone who knows me anyway would question how important it is to me, and how much I love it, but I would be conscious of when you are in the public eye at inter-county level, to pretty much everybody who doesn't know me, I am Jack McCaffrey, county footballer, and I never want to tie my identification to one thing in particular. Like, football has been my 100 per cent priority for the last four years. I have had a lot of fans come up to me in the last couple of months and they've all been very supportive. I can understand, it is a dream of so many people, and it is such a huge thing to do, that to walk away from it does seem bizarre but I hope it's not the end of it."
We arrived in Addis around 6.0am, along with David Leach, GOAL's director of communications, a native of Cork, and Sunday Independent photographic editor David Conachy. From the airport we are driven to the home of John Rynne, GOAL's country director, a Louth native who has been living here since 2004. He gets the pan out and so the week begins with a taste of home, a belter of a fry and some of the great-tasting coffee for which this part of the world is renowned. Having been shown around the GOAL compound in Addis, we are brought to our hotel, with a plan to meet again at 8.0 for dinner. The next morning we have an early flight to the north of the country, to Mekelle in the Tigray region.
Since leaving the Dublin team, confirmed by Jim Gavin in early March, Jack McCaffrey has seen his team play just twice, both times on television. He watched the National League final in UCD, where he has now completed the fourth year of a medical degree. The Laois game in Nowlan Park was viewed from one of his locals in Clontarf. What was going through his head watching these games?
"There was a little pang of 'oh wouldn't it be nice to be there' but more so it reinforced that I am happy where I am and that I'd really like to give it a lash again in future. Like, there was a danger, when I was really considering things, about leaving the panel, there was a risk you would never tog out for Dublin again with the strength of things at the minute and things like, you know, if you don't look after yourself, if I really enjoy this experience, it might make me want to do it again. I have to recognise this may happen and if it does happen so be it."
Many young inter-county players take time out to travel. They are doing so in increasing numbers. Not many are willing to forego the very real prospect of an All-Ireland medal. McCaffrey rules out the possibility of rejoining after he returns home in August, if Dublin are still active. He considered leaving last year, and had shared the news with his family, but changed his mind after what he terms a "sub-par" year in 2014. He felt he could not leave on those terms. That was not an issue for a reigning Footballer of the Year.
"It's something I've always had pencilled in. Myself and (Ciaran) Kilkenny and (Paul) Mannion and Emmet ó Conghaile were all very lucky to be brought pretty much straight in, after the first year at under 21, and it's been great. I've loved every second of it. But seeing my friends going off and doing all these, you know, weird and wonderful things, was fantastic. And it was always something I really wanted to do.
"I didn't expect 2015 to go as well as it did, personally I suppose, so I went off to Thailand for four weeks over Christmas and I thought that might put it to bed. I came back and I was back in football for about 10 days and then I (pauses) . . . this is my last summer with college that I have to play with. And it was something I would feel I would regret not doing, and if, please God, all goes well I'll be back involved in football for a number of more years. I wouldn't like to do the same thing every year until I am 30, which is a bit bizarre to say it because it has been a dream come true the last couple of years, but I feel it will do me the world of good in terms of the next couple of years if I can manage to get back in."
A lust for travel and adventure?
"Yeah I suppose so. It was funny, the initial plan was just to - when I'd gone to Jim (Gavin) about taking the season off - I was planning on just going over (to the US) on a J1. I just kinda wanted to be a student. It's funny like, we are only after landing in here (Addis), and it looks like it's going to be fantastic. It's been very enjoyable for me being in Dublin and not being a Dublin footballer, oddly enough. The club football is still going very well. But it's much more relaxed. It's been very interesting I suppose to see how all my friends have been living for the past four or five years. It's not that there was anything wrong with the last couple of years but I am definitely pretty glad I did it."
This is McCaffrey's second time in Africa. When he was 14 he spent a month in Zambia with his family, visiting a project run by the small charity ZAMDA, co-founded by Pat Fanning, son of the former GAA president of the same name and a former Dublin minor hurling manager and school principal. "I loved it," says McCaffrey. "So while I was missing going over and doing a J1 and that, when the opportunity presented itself to do this I jumped at it. In terms of yearning for a sense of freedom, I'd say I'd great opportunities through football to go on holidays, to see parts of the world I'd never have seen otherwise, but it was probably just a case of the grass is greener, it was just the desire to be like the rest of my peers (smiles)."
* * * * *
The year began as normal. McCaffrey made two substitute appearances at the start of the league and later won a Sigerson Cup with UCD. But the yearning would not go away. He remembers the day when it hit him, when he knew it could not be ignored any longer.
"I was getting a scan over in UCD and I had to drive over to Dublin training in north county Dublin. This was January. And traffic was cat. I was going to be late. And I was sitting in the car for an hour and I was like thinking, 'do I want to do this?' So I turned up at training anyway, I was injured at the time, did a bit of stretching and that and then when I got home I said to my dad that it is probably time to revisit and talk about this, which I think came out of the blue a bit for him. Then after that there were a few people in the panel who I'd have been particularly close to, who I spoke to, kind of used them as a sounding board a bit."
Who? "I shared lifts with Brian Fenton, or I did last year. Brian was our age growing up. He had travelled. So it was interesting to chat to him. I am fairly friendly with some of the southside lads as well, Mick Fitz (Fitzsimons) and Rory (O'Carroll) and Mannion. And Mannion especially, coming back from being away last year, like he had a fantastic time. He loved every second of it. So I suppose himself and myself would have been very close in 2013 and 2014 and him not being involved in 2015 and me being in touch with him the odd time and seeing how much he was enjoying himself probably did work its way into my head as well.
"Jim did advise that I talk to some of the more senior members of the panel. So I spoke to a few of them and, without mentioning any names, lads said, 'look, I know a lot of people would say that I should be convincing you to stay, but do what you want to do'."
If there's a regret it is that he feels he might have been more discreet until it was made official. The story leaked. "Ah it was just silliness on my behalf. I told a few people outside. After I told Jim I kind of clicked into a mode where I was done. That is Jim's scene, he always wants to ensure the team is disrupted as little as possible. He understandably wanted to tell them at some point but I slowly started thinking I was out of it and it actually cropped up in a few papers before I'd the chance to tell them. So that wasn't really fair and that is the big regret I have from it."
Was the other players' support important to you? "I suppose it was. The Dublin team at the minute are very lucky in that they've a great bunch of lads. It would have been tough to take if one of the lads had come up and said, 'you are letting me down here'. But (an emphatic 'but') I think at the same time I was comfortable enough in my own argument. I just wanted everyone to know what was going on. I think my mind was pretty much made up."
How did your dad (Noel, the former Dublin footballer and All Star) react? "Ah, look, Dublin football is huge to our family. My dad would have been called up to the Dublin team when he was 24 or 25. I am sure he was disappointed initially. Ultimately he's my dad, if you are happy and 100 per cent, he'd always be supportive."
McCaffrey jokes about how his father steals his Dublin socks to work - he lectures in DCU and often cycles there in a pair of football shorts, which he will also wear in class. There might be a maverick streak in him, and possibly a trace in his son too. You need a strong mind to walk away, even for a season.
"It kind of comes back to my motivation for playing football which is just, and the only reason I play for Dublin, because I enjoy it so much. And it's a really fantastic experience. I try not to get caught up in the legacy of things, because it just weighs a bit heavy on me. So I suppose the risk of using pure enjoyment as motivation is that you get enjoyment out of a lot of things. So I just decided to get my kicks elsewhere."
* * * * *
Thursday, June 9
Gambella, southern Ethiopia
Jack McCaffrey moves through the camp, wearing his green GOAL T-shirt, guided by the endlessly exuberant Mary Murphy, the organisation's refugee programme manager. A native of Mallow, she is affectionately known as Mary T. She greets him at the airport and the journey to the camp is a constant and breathless commentary from Mary T on the goings on, the gossip. He is quizzed about home. Soon she is working her way through the zones where GOAL are established, showing him the work they do, to help these people survive the challenges they face, to be able to survive and see their children survive the threat of illness and disease and malnutrition.
They have no idea who Jack McCaffrey is but through a translator she introduces him almost triumphantly as a famous Irish sports star: "The Irish Messi!"
He receives a round of applause. He takes it in the good humour it's intended but he is no John Terry eagerly seeking out any moment of favourable publicity and public endorsement. He shakes his head in mild embarrassment with each trumpeting of his fame. Football has brought him here but he is ultimately trying to loosen himself from it for a while and go his own way. "The one thing I did think a bit of," he says, "was not calling the lads by their nicknames, because they are all my friends; like calling (Stephen) Cluxton 'Clucko' and basically you didn't want to be in the pub and sounding like a dick, reminding everyone that I used to play for Dublin too like."
McCaffrey won't be 23 until October and his ascension has been swift. In 2011 he was part of the Dublin minor team stunned by Tipperary in the All-Ireland final. The following year Jim Gavin was manager when he won an All-Ireland under 21 title and Pat Gilroy introduced him to the senior panel. He made one substitute appearance in the All-Ireland quarter-final win over Laois. A year after that he was on the senior team that won the All-Ireland, later voted Young Footballer of the Year.
He recalls the first time he turned up to training, wearing a Cork jersey. Wearing opposition county jerseys was prohibited, a lesson he learnt quickly. The players formally introduced themselves one by one. Cluxton stepped forward. "Hi, I'm Stephen Cluxton, welcome on board. Now don't wear that fucking thing here again."
The warmth he feels for each player in the Dublin set-up is genuine and uncontrived. "The GAA is phenomenal. There's people there who I would never have met if I wasn't involved with Dublin. Lads like Mick Macauley who just operates in a completely different social circle, who I would now consider a friend. Between doing the medicine and living in Clontarf you'd be insulated enough in a certain (way) - to be able to have some of your friends from Dalkey, from Ballymun, it's fantastic. And we're very lucky that the mix is working well."
And do you get on with them all? "Yeah. Yeah. And I've thought about this a few times over the years - there must be times in panels where there's clashes, personality clashes, obviously everyone has their arguments. But there's not one member of the Dublin team I would not meet up with for a cuppa and a bite to eat. So we are lucky enough that way.
"I met Paul O'Connell recently and he was afraid of sounding a bit soppy but he said that, you know, when you're finished with it all, you have x number of medals, y number of trophies but it's the fact that you've a great bunch of friends that you can really hold on to. Obviously he's retired now. And I quite look forward to looking back on that."
* * * * *
He is relaxed here and ceaselessly obliging. Even on Tuesday when asked would he mind coming out for a drive to find a suitable location to shoot some film for independent.ie he doesn't raise a protest, even though he has already been travelling for hours around Tigray. David Conachy has a location in mind, but it is taking a long time to find, and already we are high up in the mountains over Mekelle. Eventually we find a small rural village of simple stone homes, and the kids quickly converge around us, curious, finding great fun in this unexpected arrival, as if a spaceship had dropped down from the sky. He is asked to sit on some rocks and pose. Then pose with his eyes closed. To say this, say that. Say it better. And each time he does it without complaint. Not once on this trip does he hesitate over anything he's asked to do.
Actually, that is not entirely true. He is slow to take to the floor back in Addis on Friday when invited to join in a traditional dance performance being given by children who GOAL have taken off the streets. Eventually, he relents and leaves his seat, shaking to the fast-paced rhythm as best he can. The kids enjoy this spectacle of bad dancing, as anyone would; they appreciate a trier.
Bringing the news to Jim Galvin left him a little nervous but there was no need. "He's a great man in terms of, he always espouses that football is very, very important but it has its place in your life and it's definitely not the be all and end all. I think any player would be nervous telling any manager that. But Jim was grand, he met me a couple of times for a cup of tea, to try to get an idea of the way I was thinking. And once he was happy I wasn't just in a weird mood he was fine."
Was he shocked?
"Jim doesn't do shocked. No, he said that's absolutely fine, fair enough. He obviously wanted to sound out the boys. This was obviously a big decision to make. And once you were making it for the right reasons. He talked through it, was a friend I suppose. It was actually very helpful. He pointed out a few key things and I went away for a week or 10 days and the mind was still set, so that was that."
McCaffrey is not mad about the training but he loves the dressing room and the connections they've created. "You have to do some horrible training sessions. To be able to sit there and have a chat with the lads afterwards makes up for everything. It's not that I was fed up with the Dublin set-up at all, it's just that I had this devil on my shoulder."
* * * * *
Readjusting to not having Dublin, while in Dublin, was a process too. "It took me a while to get back to a bit of normality. I probably socialised a bit too much as well. But I love Clontarf and I love playing for Clontarf. So I could commit to that for the first time in a while and go back playing with lads I'd been playing with since three or four. It definitely was a bit of a shock to the system to have more spare time."
He has close friends in the club, and friends from his days in Belvedere College. Other friends in college "who wouldn't know an O'Neill's if it hit them in the face. It's a nice mix." Once the choice was made to take time off and travel, it was a question of where.
"I suppose if you jumped ship and just went out to America, you know, football would be following you around the place, whereas here I can find different things to talk about. I'd heard of this programme where I am going to be working in a hospital in Zambia for a couple of weeks. I'd heard murmurings of it. Then I got a presentation on it and it sounded fantastic. If all goes to plan and I am involved in football again, would I be glad to say the only summer I took off was to go and play football in America? This is a good clean break."
Africa, what is the appeal? "It's just so different and everybody is so friendly. Like it's a really incredible place in terms of what's been done to it and the state that it's in and the challenge that everyone faces, but the people are still so genuine. I find it incredible and obviously it's such a beautiful place. I'm not a particularly artistic man but it's pretty breathtaking, like we're staying 3,000m or whatever above sea-level, looking around and seeing all this different scenery."
* * * * *
On that first evening in Addis I mention how much he seems at ease. "Well, it's the one thing I actually took into my football last year. It was the one big change I made from 2014. I was on a bit of a high after 2013, I wasn't looking after myself properly, I wasn't in great shape, and wasn't training particularly well and I was always, if I wasn't starting a game, I'd be pissed.
"Then in 2015 I said I'd do this because I enjoy it. I am going to enjoy myself. So I always try and force a smile before a match or something, just try and relax. Like if I want to go out to the pub and see my friends before a game I just would. In terms of having that relaxed approach I think it worked."
He's seen others in the dressing room, how some breeze through the time before a big match and others are a slave to order and ritual. "Lads like Dermo (Diarmuid Connolly) he's an unbelievable footballer but he's always easy-going, laughing in the dressing room, there's a smile on his face, then he goes out and he's an unstoppable force. It works differently for everyone. I remember I was on a physio table at some stage in 2015 and I was listening to a bit of music and just lifted up my iPod and I had a shuffled playlist and Kevin McManamon was behind me and he says (in a tone of bewilderment): 'what are you listening to?' And I looked down and it was the Disney Frozen soundtrack, while the rest were listing to hardcore rap.
"Cormac Costello is one of my good friends and we have a little tradition that if we're both on the panel we play keepy-uppies for about five or 10 minutes before a game. It's like something you'd do when you are mucking around with your mates. Like, you do get there in plenty of time and if you sit down and start thinking over things you can lose the run of yourself a bit. So we just act the mick basically for ten minutes."
You sound superstitious?
"Ah hugely, and I never was. I always thought it was so ridiculous, but by 2013 things started mounting up. Keepy-uppies with Cormac was a big one. He got injured at some stage and I was playing with a wall and Bernard Dunne decided to play with me and that didn't end up particularly good. You are on the team bus and listening to the same songs on the way in. I always go to the same place for a team photo. When we've taken the team photo I run off, flick the ball up into my hand and kick it with my left foot as hard as I can. Goes wide, usually. There's a fair few.
"There is one I like. At the end of our warm-up I always walk over to the Cusack Stand if we are in Croker, and just kick the ball with the outside of my right foot from basically the sideline trying to put it over the bar. And the reason I do that is because in my first game in 2013 there was a ball just lying there and I went over to it and there were these three kids who just hadn't an idea who I was at all. They were saying: 'Mister, mister can you get Bernard Brogan?' And I kicked the ball and the ball actually went over the bar and they were kind of 'oh wow!' Now it hasn't gone over many times since."
Are you hard on yourself? "Not really. I think I am a good assessor of how I've done. In 2013 I was probably just a bit blind to the fact that I'd come on to the scene, kinda not knowing who I was. I got away with a few things that once you were wise to it, you know, you kind of have to change things. And I thought the same kind of approach would work. I also wasn't in decent shape. I wasn't in the shape I should have been. I was a bit too heavy."
You wintered well? "I wintered well. I was 18, not that I can't handle it now, but I just couldn't handle that kind of stuff then at all."
What was it like? "Unreal. It was unreal. To win an All-Ireland is incredible like. And I really let myself down in terms of how I approached the club stuff. Which is something that I will never let happen again. I remember, I wasn't out the night before one of our senior league games, but I was out two nights before and I was just crap and if we'd won that game we would have made the (promotion) play-offs and probably would have come out of Division 3 a year earlier. And I just wasn't giving it a fair whack. In 2014 at the end of the year I also enjoyed the Christmas period, went out a fair bit and stuff, but it was just more being sensible, you can't really stop training altogether."
In 2014 McCaffrey only started two of Dublin's five championship matches: the Leinster final and All-Ireland semi-final (when he was taken off at the interval). How did he allow it slip? "Other lads come back in and they're in great shape. I just didn't. And then obviously I was a step behind and just never made it up. There is a bit of individual (preparation) but even doing something like five-a-side, or playing tennis - anything you can do - but you can't just switch off completely physically. Cos you are used to operating on a really high energy level and you need to be expending it somehow."
How little did you do? Did you stop totally? "I would go for a jog every now and then but nothing compared to what you are meant to be at. Like I've never had a six-pack in my life or been in great shape but some of the lads are in phenomenal nick. That is not something I ever worry about because I really hate the gym. But in 2015 I was definitely in the best shape of my life."
You felt after 2014 you had something to prove? "I suppose I did. And you know I (smiles) have joked about this with Jim since. I probably blamed him initially after 2014 . . . ah that's not fair to say. But I hid behind, 'Jim should have done x, y and z to make sure that I was in better shape and blah, blah, blah,' which is just ridiculous. And then I probably started off 2015 with a very simple goal. There's a lot of lads who work on the sports psychology, with goals; my goal was to play every minute for Dublin all year. In every game. Cos that's one of the things I identified in 2014. I wasn't starting in the O'Byrne Cup. Or earlier in the league. It was like, 'ah that's fine. I'll get in eventually.' And it just doesn't happen. So I was really, really, really (increasing emphasis) annoyed when I didn't start against Donegal in the league in 2015. In fairness Jim came up to me. I'd a Sigerson match on the Wednesday and I'd another Sigerson match on the coming Wednesday, (he said) 'that's why you're not on'. But my only thing was I wanted to play. So I was a bit annoyed. I came on, I actually then scored a goal, I scored it out of pure anger . . . (as much to say) I should have been on the pitch. So that was how I motivated myself. And I actually played every minute then until the final."
Is there an element where it is difficult to maintain it two years in a row?
"It's kind of rich for me to say (otherwise) when I am operating on a one year off, one year on basis - I don't think it is. In 2014 I think I would have been the only guy who wasn't really at the races. And we just got caught by a very good Donegal team who just outsmarted us. If you look at the lads now they're flying it. And, again, it's the really good thing about this Dublin team, I think, is that while initially your goal is to get there, is to play for Dublin, but once you're involved with the group of lads that are there now you are playing for the man that is playing beside you. And that is where the motivation comes from. You don't want to let that man down. And I think that is evident in the way the lads are driving on this year."
You were conscious of enjoying it. That was a conscious decision in 2015?
"When I say enjoying it, I kind of mean enjoying myself and life in general. In 2014 I was thinking, 'can I go over and play football, or play a round of golf? Or go up and have a pizza and a few drinks in one of the lads' houses?' And I found myself saying no. In 2015, it was funny, obviously you can't do anything bad to yourself before training because you will train sub-par - the opportunities are few and far between - but when they came up I was just taking them."
* * * * *
Wednesday, June 8
Tigray, northern Ethiopia
We are driving through a part of Tigray with spectacular mountain scenery, not far from the Eritrean border. Jack McCaffrey is in the back seat of the land cruiser, baseball cap on his head, sipping from a large bottle of water. The previous day we visited two primary health stations to the south of Mekelle. Today we have driven three hours to a seed distribution centre.
His club has been seeing more of him and when he gets home he hopes to be a part of Clontarf's bid to win promotion to Division 1. "I've got laughed at in the Dublin dressing-room a few times. I'd be half joking about this, the 10-year plan (to win a county SFC). Last year Boden beat us by two points and it took me until half-time, I'd have to hold my hand up, to think we could actually beat them. My dad is our manager, (he) always goes on about how the Clontarf teams he played with were never big shooters in the league, they were always a smaller club, but nobody wanted to get them in the championship, there was always a great tradition there of taking scalps. And I know that Kilmacud Crokes, and Cuala are huge, Boden are huge, but our underage section is phenomenal. And some of the work that people have been putting in, and have been for years, is starting to come through now. I would absolutely be disappointed if I finished my career playing with Clontarf not having won a senior championship. I am not going to make any apologies for that."
His father had finished playing before he had a chance to see him but he remains an active coach in the club. "Apparently he was very fit. Possibly not the fastest player in the world. A solid centre back."
Whose opinion would you value most when it comes to football? "My dad's."
Do you place a lot of stock in what he says? "Yeah I do."
Why? "I suppose he's been through it, he played with Dublin. But he was involved with a Dublin minor panel I was with and I think in fairness to the man he does know his stuff. And he doesn't pull his punches. If I play well he says well done and if I don't he'll say I need to improve my fitness or this that and the other. Other than that, the Dublin management team are excellent at the minute. Like, every one of them brings a unique thing to the table. Well, (county selector) Declan Darcy made me a defender. And he relatively succeeded in 2015. I worked on that side of my game a lot. He was in my ear and I listen a lot to what he has to say."
How did he make a difference?
"Defending isn't rocket science. The big thing was, not that I took umbrage at it, but I realised that the perception was that I was not a good defender. And that I was getting away with this (by) going forward a lot. Which is probably true, in 2013 and 2014. So then in 2015 I said I'd love nothing more than a team to target me. And me (to) turn them over. You know, you turn a perceived weakness into a strength. I didn't become the best defender in our team by any stretch of the imagination but I definitely improved on it. I got a lot of satisfaction out of that. In some matches a player would get a ball, look at you and go, 'that's McCaffrey, I'll go at him'. And then you turn them over and the next time they wouldn't go at you."
You say you don't like the gym. You don't look muscle-bound, like some players.
"I had a few fallings out, not fallings out, discussions, with our nutritionist. At the start of the year they weigh everyone and they say, 'Jack, I reckon you should go up to 84 kilos and it would be good weight, it would be muscle', and I always, like, not to get too technical about it, but 80 kilos is what I want to be at. I like to be light on my feet because that is the way my game is. I run around like a headless chicken. And having big arms, or, like you know, you still need that strong core, but if you run into someone fast enough it's the same as running into them if you're stronger and slower. In 2013 I was probably quite slim, maybe frail is not the word, there probably were times when lads pushed me around. Tomás Brady in the Dublin set-up still brushes me aside, but that is more him being very strong than me - or so I tell myself. I consciously decided I didn't want to put on muscle. Now I would like to lose the bit of a belly and be in better shape."
Did you skip things then?
"Gym sessions are all with the team but a lot of lads would do extra and pay close attention to what the nutritionist says, which is what I am not very good at. I've gotten better but I'm not good at it. I would just prefer to go out and run on a pitch for an hour, do a few sprints, than spend the same time in the gym. It just doesn't do it for me (smiles)."
Are you the fastest in the group?
"I am lucky in that I am quite quick with the ball. Because of my running style I prefer to have a ball in my hand than not. It's just something I am lucky enough to have. You see some of the lads and they are so big and strong or skilful and that's something I have to work hard at, to kick-pass accurately and that kind of stuff, whereas other lads have it. Speed is the trump card I was dealt."
How was your dad in 2014, in dealing with those poorer performances? Did he talk to you after matches?
"You see, 2014 was a funny one. Between Sigerson and under 21 and senior I kind of - for the month of January and February probably - was playing a match, resting, playing a match. Without ever doing that hard block of training that you just have to do. So he was really worried at that point. He said, 'I don't think you are doing what you need to do,' and I kind of brushed him off."
Do matches not bring you on?
"Not really, cos I wasn't playing particularly well. I played in the forwards against some of the weaker colleges and when we came up against DCU I was anonymous. I was chronic. Then with the Dublin under 21s they made me captain which was obviously a huge honour but again I never really stood out, I never played particularly well, we kind of relied on Conor McHugh and Cormac Costello. And again I got away with that. So I suppose having a few good Sigerson games, having won an under 21 All-Ireland, I showed up in the senior dressing room, thinking, 'this is fine'. But I'd kind of gotten away with murder to that point. We played Meath in the Leinster final, I started that game, I was fine. Against Donegal, not so much. 1-1 in the first half wasn't great scoring to concede. I got blocked down a few times. I think I was just about getting my finger out at that stage and if we had gotten to a final . . ."
You live at home?
"Yeah. My folks, myself, my younger sister Sarah (studying in Trinity), my youngest brother Niall (in Belvedere) and Conor is over in Australia for a year. He's coming back now in July. He went straight over after the Leaving Cert."
Where is your mother, Deirdre, from? "She is a Finglas woman. They were all daughters, bar Jim, my uncle, who never really got into the Gaelic until he had kids I think. But my granny used to be the biggest Dubs fan ever once I got involved . . . Yeah through football my ma was sometimes pushed to the point of tears. She doesn't really come from a football background. It did kind of dominate a lot."
Talking of Belvedere College leads to some discussion on religion. "My mam is quite religious, as religious as the next person, my grandparents are all obviously quite into it. I was quite surprised, we had an under 21 team bonding exercise (with Dublin). Religion wasn't meant to be the focus of it at all but it just got mentioned in passing a few times. A fair few people from my peer group mentioned it, I was surprised.
"I used to be arrogant enough I suppose to be an atheist. I really enjoy science and stuff. Look a lot of people get a lot of comfort out of it. And I see that in my own family. And also when you come out here you really . . . you see a lot of people in Ireland have become disenfranchised from the Catholic Church for very good reasons, but when you look at some of the work that priests do out here, and subject themselves to a very lonely lifestyle compared to others, it's a pretty powerful thing to see in action. I'd never be rude to anyone, but it's just not for me."
* * * * *
Thursday night, June 9
A bar in Gambella
He is being asked about Jim Gavin, who managed the under 21 team when McCaffrey won an All-Ireland in 2012. What's he like? "Management-wise my first impressions were how methodical he was with everything."
Methodical? "Methodical, yeah. Dealing with Jim, maybe from his career, I don't know where he's picked it up, but he's just an excellent man for details that others mightn't notice and realising their importance. And more importantly I suppose, getting everyone else to realise their importance."
He's asked for examples of this. "At under 21, before the game you would be told the exact time the national anthem would be played and that at this exact time you will parade around and, you know, there will be a two-minute break. It was the first time I was exposed to it. Just the attention to detail in preparing for games.
"He has done so much for me, bringing me in, in 2013 at 19, a lot of managers might not have. He probably spends more time with the forwards in terms of his coaching than with the backs but the entire team under him works very well and it's certainly an enjoyable set-up."
He is not a yapper? "Jim doesn't talk for the sake of talking. If there is something to be said he'll say it. And he's quite cool, calm and collected with us as he is with the media as well. It's not a Dr Jekyll and Mr Hyde situation. It's only the one man."
In the days leading up to the 2015 All-Ireland final, McCaffrey was a serious doubt as a result of illness. "I ate something. I am 90 per cent sure it was food poisoning. What Jim said was, 'look, we'll give you until Sunday morning, to see if it has settled by then'. But Saturday was a disaster, I was in bad shape. Then Sunday morning, I wasn't good. I went out to go to the game and you know, my folks, we said our goodbyes but I wasn't sure I would be playing or not. As soon as I arrived, it did settle quite well then. I got some fluids in just to hydrate because I wasn't keeping much down. So basically once I wasn't regurgitating it was fine. Once I got into Croke Park the adrenaline kicks in, you get into your routine, I put on a big smile walking around in the pre-match parade.
"Thursday night, I woke up and vomited. And I remember saying to my dad, I didn't sleep well last night. And our last session with Dublin was the Friday. I rang Jim, said I had a little bug. I only said it so I didn't get other lads sick. I felt I'd get over it. He said, come up to the meeting at the end. Don't train. So I came up. I walked in thinking I'd be fine but then it got way worse on the Saturday."
Mentally, does that not affect you?
"This is the God's honest truth, I kinda forgot about it. I was basically constantly going to the toilet and I didn't have time to think about the match. I'd say we were lucky it happened to me. A lot of lads are very methodical in how they prepare for games in terms of food and stuff and I just amn't really. Now I have my usual set breakfast and that kind of stuff but it's not something I ever set too much store on. And it held up fine in the game until Darran O'Sullivan ran through and he almost got a goal and I put the hand up, I said it to the lads, I knew at half-time I wasn't going to last the 70 so the hand went up, Jim did the job and I was off.
"I came off to get sick, I couldn't, and then I went out on to the pitch - you could hear the roaring outside, I didn't know what was going on, so I ran out to the bench but as soon as I got to the bench I started vomiting again. I was down getting sick, I couldn't see the pitch, and I could hear people screaming. It was when I saw the highlights that night, Stephen Cluxton kicked the ball to Kieran Donaghy, I hadn't seen that happen and it was nearly a game-changer. I was pretty miserable that night. I got a few drinks down. I went back up to my room, I said I was not going to go out but Cormac Costello, good friend that he is, he wasn't having any of it. I got better as the night went on, I was probably coming to the end of it anyway."
* * * * *
Something which emerged during a conversation when we were having a late drink on our first night in Addis is raised again now. It relates to the tragedy in the US last year when six students were killed when an apartment balcony collapsed in Berkeley, California. Two of those who died were in his class in UCD.
"They were two of my college classmates, a girl called Eimear (Walsh) and a lad called Lorcan (Miller). Lorcan was from out in Shankill and he played hockey, he had nothing to do with Gaelic football really. Eimear was from Foxrock, her parents are Mayo and Waterford, big into the hurling and the football.
"Word came through that this thing had happened, then I thought, 'God, I actually know people in California'. Word filtered through that some of our classmates were involved. There were only a few of us left in Ireland, most were abroad, so we came together. It was a rough day. News of one came through, then a couple of hours later, news of another. That was a rough few weeks. I have been to a fair few funerals, usually elderly people, friends of friends, they have been celebrations of life and stuff, but those two were tough."
When talking of football and the levels of obsession that surround it, this had entered his mind. "I was going out to play a football match that weekend, we'd a championship game (v Kildare in a Leinster semi-final) and there was talk of how important it was and, fuck it, it's not important really. It's 30 grown men on a pitch running around chasing a football. And that was the incident that brought it to a head for me: there is no sense taking this stuff too seriously at all."
There are lessons he has drawn from the experience. "It probably made me focus on my football more because it really made me think: do I want to be doing something I am not enjoying? What do I enjoy? What I enjoyed at the time was playing football so I was completely committed to it. And rather than get this perspective, and say football is not important, it made me realise how important football was to me. You know there was a minute's silence before the Kildare game and that was tough."
The summer previously a good school friend of his was paralysed. "He's doing well now, there's some great fundraising going on. But this was our first dealing with death. Lorcan Miller, we were together on projects, I would have seen a good bit of Lorcan. And Eimear as well. I actually never got to meet her parents before she passed. I see a good bit of them now. I just couldn't make her 21st, I was down in Kerry and stuff like that. You know we always got on well, myself and the pair of them. They were very active on the medicine social scene which I wasn't very active on in first and second year. As I started slowly going out more with the college crew we saw an awful lot of each other. They were the kind of people, the two of them, who were friendly with absolutely everyone in the year. They had a lot of friends closer to them than me but I counted them as friends nonetheless. It really did bring everyone close."
* * * * *
Is playing football, when in that zone, living in its purest sense? He thinks of this for a moment. "It's so simple. I know what I can do," he says.
"There is nothing complicated. You are not worried about landing a girlfriend. You are not worried about exams coming up. You are running around. I keep talking about enjoyment. The enjoyment doesn't come during the game. If I am marking Donnchadh Walsh over 70 minutes how on earth am I supposed to enjoy myself? If at the end I can say, you know what, I gave that a good lash, I did well, and even if I did not come out on top I held my own I can say I enjoyed that a lot. And I enjoy the buzz after. Before big games you get people saying, 'go out and enjoy yourself'. And you're thinking: 'how!?' But I am not going to go out for 70 minutes, running up and down the pitch and love how sore my legs are and how out of breath I am. Or how I have given away a free. Afterwards is when the enjoyment comes and the satisfaction. And you know I've played games that I've lost and I've been happier. Like sometimes you come up against teams that are better than you and that's absolutely fine."
He is asked what was his toughest match and he selects the 2013 All-Ireland semi-final against Kerry. "In the first half especially, Donnchadh Walsh gave me a torrid time. You just couldn't come to grips with it, they'd (Kerry) three goals scored, it was frantic stuff.
"In the All-Ireland final of 2013 I just wasn't at the races at all, Kevin McLoughlin was making hay off me. That was probably the worst performance I had for Dublin anyway."
The drawn All-Ireland semi-final against Mayo in 2015 is also mentioned. "Mayo in 2015 was a different kettle of fish altogether in that we were relatively in control, or so we thought anyway, and the last 15 minutes just became an absolute scramble down to the last two minutes and we were defending for our lives, trying not to lose a game we looked like we were going to win comfortably."
And the one that gave him greatest satisfaction?
"I was very happy with how I played against Mayo in the first All-Ireland semi-final, when we drew. Diarmuid O'Connor kicked two or three points off me but I played quite well and more importantly I think I kept playing quite well when things began to crumble a little bit towards the end. Which would have been easy enough for anyone to go hiding but I was still relatively solid. The real satisfaction I got from that was how tired I was the next day. Like, I had emptied myself on the pitch. I'd to go for a massage the next day which is something I'd never do usually because I don't really buy into that stuff. There was a real sense I'd given 100 per cent, I was happy with how it had gone. I'd kicked a score, it was a solid game like.
"Other than that, Cork 2013 was probably when I peaked that year, getting my first goal in the championship with Dublin was pretty incredible."
* * * * *
He is dipping in and out of a novel in the private moments. Cutting for Stone, written by an Ethiopian-born medical doctor and author Abraham Verghese, tells the story of twin brothers, their mother's death at their birth leaving them orphaned as they are abandoned by their father.
Can you see yourself doing anything other than being a doctor?
"There are people in the class who are mapped out, 100 per cent, I want to go into this hospital and do this, etc. I still haven't a clue, I am waiting for something to jump out at me. Look I was in no way certain, how can you expect an 18-year-old to be able to know what they want to do? But I am really loving the course. I am really loving the people. And I think I will enjoy the work."
What frustrates him, if anything, about the GAA? "I don't like the way the club thing has gone to be honest. The only issue with that is, in Dublin they are actually quite good at it. But looking at other counties and looking at some of my friends, like the GAA is, obviously there's an amateur ethos there, and all the money comes from the inter-county and all the money goes back to the clubs but if you were asked would they rather get the extra couple of grand in or would they rather not have to wait two months to play a game . . ? And even then in terms of lads planning holidays.
"For example the Euros are on. I know I am away so this is a bit hypocritical but we had a few lads who had booked to go over to the Euros and we were playing Mary's of Saggart on the Saturday. They were asked to change their flights and they did change their flights. And a week later there was an email flying around saying oh by the way, that game is on Sunday now. You know, it's quite unfair and because 32 counties run it 32 different ways, it is a very difficult problem to solve. I can't imagine how Dublin club players would feel if Dublin weren't successful. Everyone gets such a buzz off that. I imagine if that ever goes away that a racket will be kicked up. You have to remember that 99 per cent of the GAA population are never going to play inter-county football.
"Other than that, no, I'd be a fan of all the traditional aspect of things. A lot of it I think is fine. Maybe shortening the season a little bit would help and with the fixtures and the clubs, it just seems unnecessarily long."
Clubs, he can see, suffer excessively in the trade-off. "I know a fella from Antrim and they draw up the club fixtures at the beginning of the year and then basically ignore it. And I'm sure that's not the only county where that happens. There is a certain balance needed as well. I know some counties are saying their county teams aren't playing as well because the clubs have too much power. Every county player wants to play as much for their club as well. It's a two-tier system and it's just not right. I am currently, and hoping not for long, the only Clontarf player who played with Dublin seniors in a long time. We wouldn't have been used to it. If the season was just shortened a month it means you can give your club a month more of your time.
"Jim is very good for releasing you for as many league games as he can at the start of the year. And obviously as things progress things go into lockdown a little bit. He's not the worst at all. Obviously you would love to play every game but it just doesn't work unfortunately. You've to mind yourself leading up to matches as well. As I said earlier, I think Dublin do it quite well. One way a county could get annoyed is if they look across and see another county doing it differently. It should be a uniform rule across the board."
* * * * *
Friday, June 10
GOAL residence, Addis Ababa
Four of us have flown over; now three are waiting for a lift to the airport to return home. Jack McCaffrey has now finished his Ethiopian tour with GOAL and outside there's the sound of thunder. Rain begins to fall.
Earlier, in a local restaurant, McCaffrey fielded an emergency query from some of the Dublin players who were involved in a car race where one pair had to find Clontarf Castle and beat the other pair, who were headed someplace else. The Clontarf-bound pair contact McCaffrey looking for guidance. They still have some use for him, even if he is 4,000 miles away.
I give him my mosquito spray for the rest of his journey and some high factor suncream. The following Tuesday he will fly on to Nairobi, hitting out on his own, then Tanzania, and at the moment he is in Zambia working in a hospital outside Lusaka.
We hear the beep of the car outside which has arrived to take us to the airport. We each give Jack McCaffrey a hug, leaving him to continue his novel, uninterrupted, his journey only beginning.
He has taken the road less travelled.