Kilkenny need to lay down a marker in league final to prove they are Limerick's greatest threat
Underwhelming league needs a serious reboot with incentives for counties who continue to thrive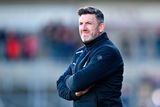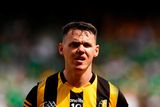 When we beat Kilkenny in the 2007 league final, we inadvertently poked the bear and the Cats showed their claws when they got the chance in the All-Ireland final a year later.
That league final loss turned Kilkenny into a fierier animal and the same could happen if this Limerick team were to be gunned down tomorrow week in Páirc Uí Chaoimh.
The green machine have yet to lose a final of any description in the past five years under John Kiely's watch and it would be fascinating to see the reaction if they were turned over.
It could have a re-energising effect as it did with Kilkenny 15 years ago but it may also sow some doubts were it to come at the hands of their nearest challengers, a team that ran them so close in last year's All-Ireland final.
​That's the challenge that lies ahead for Derek Lyng, but there's no better county to lay down a marker for. A league final win would work wonders psychologically for Kilkenny.
There will be no fear. Belief will never be a problem and they will fully believe that they can beat Limerick and lay down a serious threat to their All-Ireland four-in-a-row bid.
Under Lyng, Kilkenny have shown many signs that they will challenge again and they look equipped to throw it down to the Treaty. Getting to a league final without using TJ Reid and Adrian Mullen is a great sign of the squad's health.
Can they win a league final without them, though? Their semi-final victory over Cork will be chalk and cheese with what Limerick bring to the table but they have consistently shown that they can take them on physically.
Under the guidance of Mickey Comerford, they look to be on par with Limerick in the strength and conditioning department and having that belief is key if they are to do it.
Whether they have enough firepower without Reid and Mullen is another story, but there are scores to be hoovered up by Martin Keoghan, Billy Drennan, Richie Hogan, John Donnelly, as well as Eoin Cody and Billy Ryan.
They may not be able to hit the 27-30 point margin required to topple Limerick, but they look well-placed to take on many of Limerick's big-hitters. Paddy Deegan looks tailor-made to keep tabs on Diarmaid Byrnes or Kyle Hayes.
David Blanchfield looks primed to take on Gearóid Hegarty in a battle of the giants while the Kilkenny subs will be crucial. The likes of Cian Kenny, Gearóid Dunne and Timmy Clifford must be ready to get them over the line.
Moving Huw Lawlor to centre-back, in the absence of Richie Reid, worked well against the Rebels but the full-back-line of Mikey Butler, Tommy Walsh and Pádraig Walsh (who mirrors the Barry Nash floating role) will be asked plenty of tough questions.
It's hard to see areas of this well-oiled Limerick team that the Cats can really go after, but Tipperary showed last weekend that scores can be pickpocketed when Limerick are kept guessing and matched physically.
Lyng has also shown that he's up for whatever game is thrown at him – as shown against Waterford – by moving his pieces into areas of the field that serve them best.
The narrative will be that the Cats can have a right cut off Limerick but that is not the Kilkenny mentality. No matter how big a challenge awaits, no matter who they'll be short, they will still fancy themselves to prevail.
Neither of these teams will have the handbrake on next Sunday but this has often been a competition of shadow boxing with smoke and mirrors everywhere you look.
This year's league has been underwhelming. There are talks of a revamp with the notion of seven teams in each group of Division 1 being whispered around to bring more counties around the top table.
I'd like it to go back to the blood and thunder of Division 1A and 1B based on rankings. One up and one down each year with the first three in 1A guaranteed semi-finals spot along with the top team in 1B.
The top two in 1A are rewarded with home semi-finals while there's a promotion/relegation play-off between fifth in 1A and second in 1B. I suggest the same process the whole way down the other divisions.
I'd scrap pre-season competitions and start leagues earlier, then push Munster/Leinster back until early May and the All-Ireland final back to the first weekend in August, still accounting for club players, given many counties don't start until then.
Have your league finals in early April and that leaves a four-week run-in to championship. We also need to put an incentive into the league, like a trip away to coincide with the All-Star tour and maybe play an exhibition game in an exotic location.
Likewise, reward the Division 2A winners who could play the Joe McDonagh winners as part of the similar tour. If there's something in it for players, it wouldn't be long breathing new life into a competition that needs a lift.