The stats that emphasise how Dublin's true power-play can blitz rivals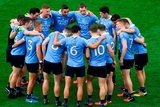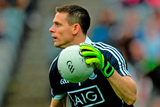 When Dublin rolled out yet another impressive late flourish to see off Kerry in last month's All-Ireland semi-final, it got some statisticians working out what the cumulative advantage they have had in games against their great rivals going down the home stretch.
Whether it was from the end of the third quarter or from the 60th minute on, the message was the same - Dublin comfortably had their number in the five big games in Croke Park since 2011 (two All-Ireland finals, two All-Ireland semi-finals and one League final), with five goals in the mix.
But Kerry were only suffering the same fate in those five games that the vast majority of other teams have gone through against Dublin during an unbeaten streak that dates back to March 1, 2015 when the Kingdom sent them packing from Killarney.
Since then they have kept their heads well above water in every imaginable way but their last-quarter resolve has stood out so often.
Their legacy as the greatest Dublin team is probably already assured and just 70 minutes away from being made official.
History will judge them as the most athletic team to have played the game, a team that has entertained ,and a team that has, generally, sought to always score more rather than concede less.
But in accumulating a run of 27 games without defeat (25 wins, two draws), covering six competitions, resilience has arguably been their cornerstone. Whatever has been thrown at them, they have absorbed. When asked a serious question, they have given a detailed answer.
They have started fast and furious and kept going, their landslide League win over Mayo in early March 2015 and their Leinster semi-final win over Kildare later that year the most relevant examples.
They've let teams off and reined them in, Cork in the League earlier this year when they trailed by seven points, the furthest they've been behind in this current run, illustrating how far off the pace they can come to win a game.
They've played the patience card with teams who sought to engage them in slow bicycle races like Derry in that infamous 0-8 to 0-4 League win in March 2015, while those who have gone toe-to-toe with them have been eventually burned off, like Kerry in this year's League final, underlining their supremacy in that regard.
Even when they have got their defensive wires crossed and conceded bad goals they have dusted themselves down and got back into their stride.
Stephen Cluxton's difficulties against Fermanagh and Mayo (draw) in 2015 and Kerry last month has shown them at their most vulnerable.
But nothing underpins them more than the formidable nature of their last-quarter performances during that 27-match sequence.
Taking the four quarters in isolation, the fourth is easily their most productive as the impact of their conditioning and bench kicks in. In 2014 substitutes were responsible for one in every five points they scored, double the average, but this has since dipped somewhat.
They have outscored opponents by 16-111 to 6-73 in this period, a cumulative difference of 10-38 (68 points), breaking them with the sheer relentless of their play.
Their last-quarter surge to beat Mayo in last year's All-Ireland semi-final replay was a highlight of the unbeaten run, nailing 3-4 to their opponents' 0-2.
Admittedly, they have shown some vulnerability down the home stretch too, against Fermanagh and Mayo in last year's All-Ireland quarter-final and drawn semi-final.
The 2-6 they shipped against Fermanagh was the highest score conceded in any quarter by our records over the 27 games, even eclipsing Kerry's second-quarter 2-5 the last day.
In breaking Dublin down by quarters across this unbeaten streak, a few things become apparent.
They have been at their most vulnerable in third quarters when they have been outscored, marginally in most cases, it must be said, in 10 of the 27 games.
In contrast, when Donegal won their 2012 All-Ireland title the third quarter was effectively when they nailed down the majority of their seven Championship wins.
A Dublin dip against Laois in Nowlan Park earlier this summer after half-time mirrored difficulty against Mayo in last year's semi-finals.
The first quarter is when they are least likely to concede a goal. Only Down's Donal O'Hare has done it in the 27 games, availing of a fumble by Stephen Cluxton in the fifth minute of their fifth-round League match last March.
It embellishes a trend in place in Championship games since the 2013 semi-final against Kerry when they were hit twice in the opening quarter by James O'Donoghue and Donnchadh Walsh goals. But in 18 Championship games since, goals have been out of reach for opponents in that initial settling down period.
The second quarter is their best in terms of keeping opponents at distance.
Over the 27-game stretch they've been outscored in this period just twice, by Kerry each time in their first-round League match earlier this year (0-6 to 0-1) and the most recent semi-final (2-5 to 0-4).
Significantly, they are at their best in the second quarters of both halves despite a reputation as explosive starters.
Overall, their average score 'for' over the 27 games in question is 20.55 points, compared to 12.77 points 'against', a difference of almost eight points per game.
The 2014 All-Ireland semi-final against Donegal remains Jim Gavin's only post-St Patrick's Day defeat, a sequence that now extends to 23 Championship and 16 League games.
It takes Dublin to the brink of the most concentrated period of success enjoyed by any inter-county team.
A third All-Ireland in four years, on top of the four successive Leinster and League titles already won, would give them an 11-from-12 success ratio.
No sequence of Kilkenny wins in League, province or All-Ireland under Brian Cody comes close to that.
Read more here: